Koh Phangan: a vibrant retreat from a mundane lifestyle
I met the love of my life there in 2018, where I first landed on that Island after living in Thailand for 8 years. I always have wanted to go to the South since I've been working, studying, and living in the North and Northeast all of those years. Afterwhich, I instantly fell in love with the island (other than my partner now). This island had brought so much vital force and a new perspective on my life.
Fast forward a couple of years later, we now have a gorgeous son and we've been longing to go back to Koh Phangan. Every time we go back to this enchanting island, it would give us that "am home" feeling. Upon reaching the pier, you are welcomed by such warming hospitality that no other island that we've been before (other than Koh Lanta and Koh Phayam, which we will talk more on the later blogs). 
Let us tell you about this charming island, Koh Phangan is Thailand's fifth-largest island with a total area of 167 square kilometers. Phangan has situated 70 km from the mainland and 12 kilometers from Koh Samui. It has no airport and has a high reliance on continental ferries and Koh Samui ferries.
The stunning, hill-covered, magnificent tropical jungle interior, multiple gorgeous, long white sand beaches, and over 20 diving sites nearby highlight Koh Pho Ngan's prevailing granite charm. Thongsala and Haad Rin, where you can find several ATMs and banks, are the key landings locations. The island police station is located outside Thongsala although there are no tourist cops in Koh Phangan.
Means of transport are usually provided by "songtaews," they are modified pick-up trucks, which can also be hired on hilly roads and jeeps or leased motorcycles. Part of Phangan-in particular from Ban Tai to Haad Rin-is incredibly hilly and does not have the best road conditions, so care – especially in adverse weather at night, should not be taken lightly.
As we have mentioned before, Phangan is best known for its multiple Full Moon party and 'Black Moon,.' The Full Moon celebrations are held at New Year's Eve from 10,000 to 30,000 spectators. 
How to get to Koh Phangan:
Overnight buses to Koh Phangan
You can book an overnight bus from Bangkok to Surat Thani at any travel agent in Khao San Road, then this is just a two-hour boat ride to the island. The bus and boat are included in the general price of most fares reserved. (ranges from 800 Thai baht to 1,200) Busses are comfortable, just take warm clothing! And if the air outside is hot the bus is like being in the Himalayans, it's going to freeze! Stay away from Songsaerm transport's biggest concern is some of these journeys' length. Since a small number of ferry services are open, you can frequently wait a few hours from the coach to the ferry. That is less than desirable if the trip takes 10 or 12 hours, even more! And they had stopovers with not so cheap meals which are not that good (e.g. one bowl of noodle soup that does not have much is 50baht, a total downer, and a massive disappointment). It's like they are forcing you to buy their overpriced shitty meal. Yes, they are the cheapest compared to Lomprayah. But my goodness gracious, it's like comparing apples and oranges. So, you get our point?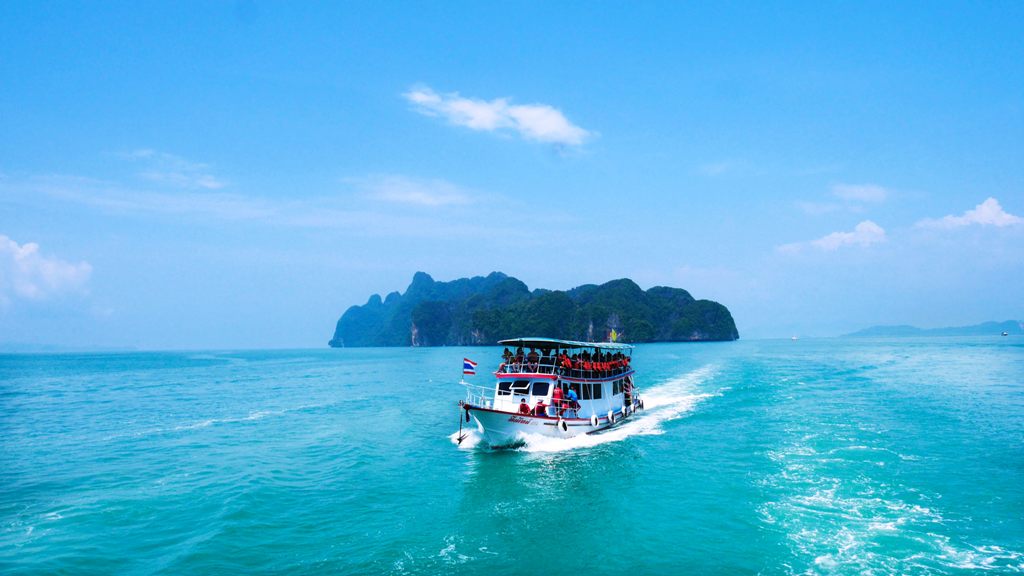 Koh Phangan Flights Surat Thani and Koh Samui are the closest airports to Koh Phangan
Here in Bangkok, you'll find Surat Thani's on the mainland and the cheapest flights from Air Asia and Nok Air. You need to take the bus from here (1 hour), then a ferry (2 hours) to the island. to get there. Nok Air tickets can be purchased on their website on all-in-one flight bus and ferry tickets, which are very cheap and carry you from Bangkok to the Koh Phangan Pier. It's also very convenient to book your bus and ferry from the airport to the island if you want a cheaper flight with Air Asia. At 16.30 the last ferry is.
It is a 45-minute drive to Koh Phangan from Koh Samui. Bangkok Airways, though, is the only airline to fly to Koh Samui, and its flights are more expensive. It is certainly necessary to test, though, if there is an offer since travel from here is much simpler.
Trains from Bangkok (Hua Lamphong) to Surat Thani travel directly every day to Chumphon or Surat Thani. For around 800 baht, you can get a sleeper with a fan. You will take the Large Tuk Tuk t the dock, which will take you to the island for a two-hour boat ride while at Surat Thani Port. 
Let's look on the islands main points:
The west side is also a haven for yogis and spiritual seekers, with lectures, seminars, satsangs (speeches), and courses, from abdominal chi to Qi Gong, Reiki, and Tantra. This subculture is a vast variety of vegetarian and vegan restaurants along with open mic nights, poetry sessions and you can take a picture of them. There are a variety of schools providing Yoga teachers' education and Thai massage classes and Meditation Instructor Instruction for those who wish to take their Yoga practice to a higher stage.
Between divers and snorkelers, Koh Phangan is also popular. Coral is situated right on the west side of the island and on the seafront is the spectacular Sail Rock diving site (AKA Whaleshark City), which is also popular as the best diving spot in the Gulf of Thailand.
So if you consider all of this fun, Koh Phangan is still a perfect spot to rest. The sunset can be enjoyed with a drink (or a tea Kombucha), so many unmarked, gorgeous beaches, plenty of jungle hikes, and spectacular spots. You can find this island difficult to leave with anything you almost need to please – we always do!
Where to stay in Koh Phangan
On the island of Koh Phangan, there are a variety of fantastic hostels, guesthouses, and beach bungalows, depending on the location of the resort. It's not one huge island, so one day you could ride on a bicycle, but your stay defines the kind of holiday you're spending because the environment is very different from any spot.
HEADS UP! : In 2019 the police shut down several hostels because they didn't have the right license. Many blogs still suggest hostels closed now, so search on Booking.com if you are still aware of the hostel! The famous Baan Tai Backpackers and Echo Beach Backpackers were included among the closures. See our list of Koh Phangan's best hostels that are available!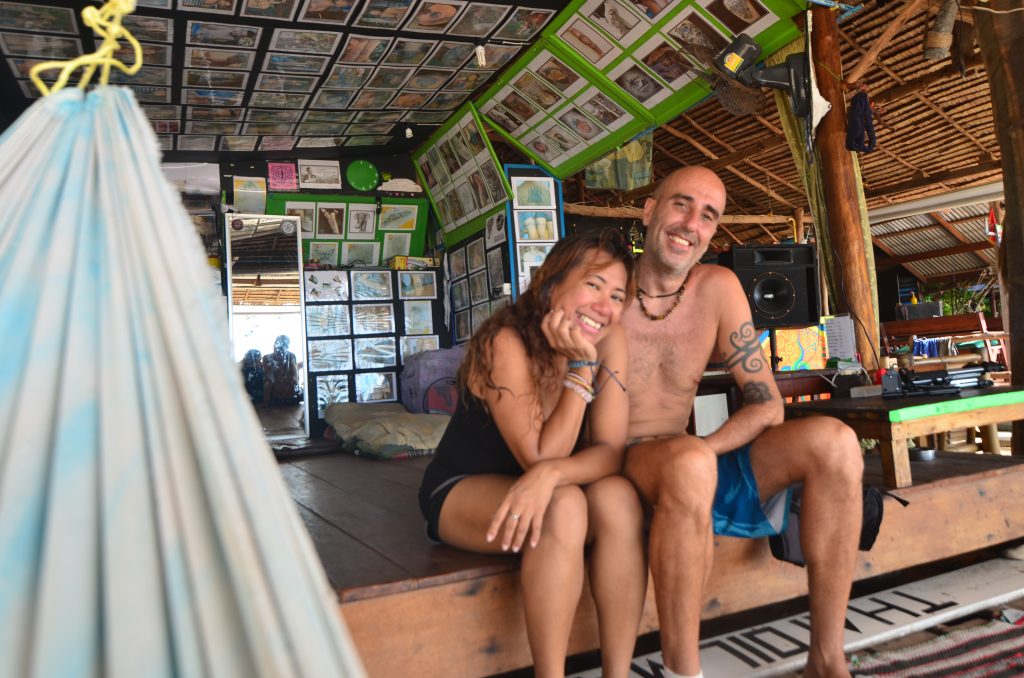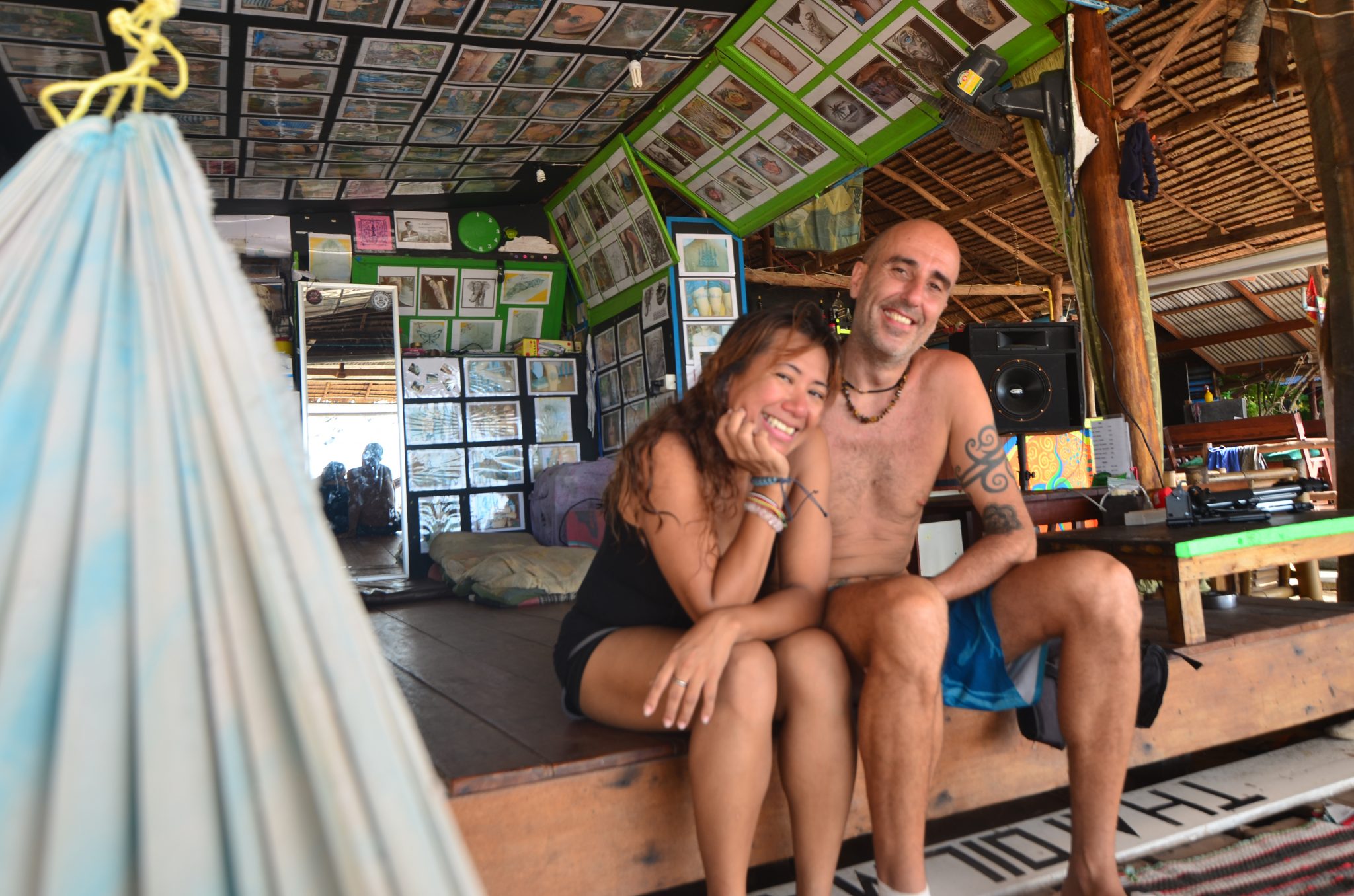 The Full Moon Party home to Haad Rin, Haad Rin is undoubtedly Koh Phangan's most famous resort. You would be steps away from the action if you base yourself here if you want to go for the Full Moon Celebration, but not necessary because during the festival, all of the hostels on the island arrange transport (in the form of taxis from Songthaew) to the event and nobody skipped it!
Haad Rin provides a quiet, peaceful beach, where long-haulers can catch boats to visit other areas of the island when it is not partying. As a former backpacker ghetto, the city itself is a little rough on the edge, especially after many bars and hostels that had no license were shut down and the police were extreme to that point.
The path that connects Haad Rin with Thongsala's main town is Baan Tai – Baan Tai. It is the gaudiest part of the world, others (me) would say with fast-food restaurants, supermarkets, and seedy go-go bars. There are, however, other incentives to live here. Firstly, if you want to go to the Full Moon Dance, then you're near to the party, secondly, some nice backpacker hostels are home, and you're not always far from the water.
Thongsala – Koh Phangan's so-called 'capital' is a nice spot to spend a few days building up. There are also inexpensive restaurants in the park at 6 pm, night markets, and even free aerobics every night! There are plenty of cheap meals. The tropical island relaxation feeling can not yet be contained here and the finest beaches are elsewhere.
Sri Thanu-The Hippies and Yogis took Sri Thanu completely away and built their world on the island's west coast. The small area where you'll find people who walk around shoeless looking in each other's eyes is rich with yoga colleges, massage center, and vegan and vegetarian restaurants. Zen Beach is their spot for sunset and among some of the most famous yoga colleges, Samma Karuna and the highly infamous Agama Yoga have recently faced an incredibly bad controversy involving their founder, Swami Vivekananda.
Haad Yao and Haad Salad – Haad Yao and Haad Salad deliver some backpacker lodging choices on the two lovely beaches to the north of the island. If you want to chill, get plenty of cheap massages (300 Baht a pop) and snorkel off the beach.
Chaloklum – The lovely fishing village of Chaloklum, situated in the north of the island, has a peaceful stretch of beach and some fantastic restaurants. Go here if you want to get out of it and chill out with Koh Phangan's ex-pats.
Koh Ma in Maehaad beach is situated very North-West part of the island at Mae Haad Beach. It is potentially one of Koh Phangan's most popular beaches because of its connection to Koh Ma Island.
There are plenty of bungalows surrounding that area that ranges from 300-above depending on your budget. It is also very helpful if you have a rented scooter/moped to drive around and scout for a better view (or whatever that suits your taste or preference).
If you go either immediately up the island's core or the West Side, the roads are outstanding. Just be cautious of the speed limit and wear protective gear at all times.
If you would like to stay longterm:
We have found Koh Phangan, like many other remote nomads, our headquarters in the last several years many times. My partner stayed almost a year last 2017-2018 and kept coming back since then. If you live on the island for one month or more, it's best to rent a bungalow or house for yourself as it announces. You can't drive around the island 5 minutes without a sign reading "HOUSE FOR RENT." To find the best offers, just look up online, there is a Facebook group that has ads for houses for rent. Again, we would like to state that we hire a moped or a bicycle and drive around the island. Stop at the spot with the sign and ask owners the price.
That said, we hope we gave you some helpful tips about Koh Phangan. Stay up to date with us, and look out for the top 10 best things to do on the island of Koh Phangan.