A small slice of beach haven

Koh Mook Thailand: A small slice of beach haven
If you have never been to the other side of the south, Trang is the next place to put on your list as one of those fewer roads traveled. Not too many travelers would consider taking a side trip in one of these places because of the unknown parts of it.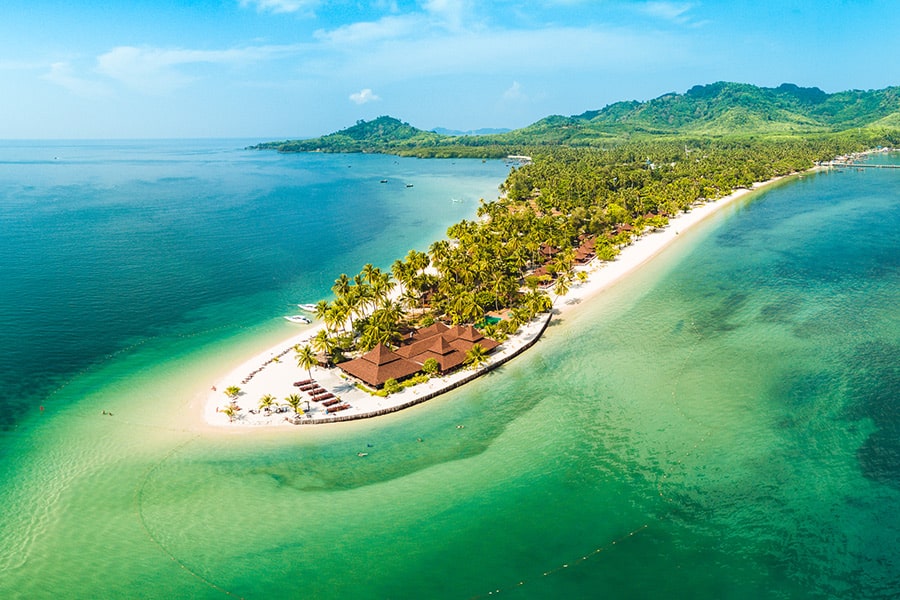 So where is Koh Mook Thailand exactly?
Koh Mook Thailand is an island off Trang's west side. Since several visitors and gap years migrate to be too far south from the major islands and beaches, it is fairly quiet except for most European families and older people. As a matter of fact, this serene island is in stilted huts, mostly fishers and their families live across the water, but also there are a few resorts or beach huts.
Additionally, this oasis is an untouched island rolled by narrow dirt roads to awesome natural cave and isolated white sand beaches to witness some of Thailand's most astounding sunsets.
While this island is stunning, Koh Mook is mostly underutilized by tourism. It retains the true local village culture and also provides a good meal for less than 100 THB (USD 3), and does not seem like you have only foreigners surrounding you everywhere you travel.
The island of Koh Mook has plenty to keep you occupied for two to three days. Here you will find some of the best beaches and the incredible sea caves. As well as some insider tips are also given, such as where an (though not quite conventional) ATM can be found.
Cave Emerald (Tham Morakot)
Emerald Cave is one of Koh Mook's most emblematic destinations. By diving into the side of a major Karst calestone range when you walk into this cave. Not to mention the almost pitch-black tunnel goes about 100 meters through the mountain and then reaches an unbelievable opening with a small beach. Ao Sabai is the isolated beach in the cave. By the same token, you feel like a secret hideaway to yourself!
During high season the Emerald Cave from Koh Lanta and Phuket is visited by hundreds of frequent visitors. The grotto can get very crowded if you visit around midday.
You should visit Emerald Cave early in the morning before the crowds come, so that you live on Koh Mook. At 7.30am we left our hotel and about 7.45 am arrived. In fact if there are two people, including the guides, were just there. It is a win-win situation.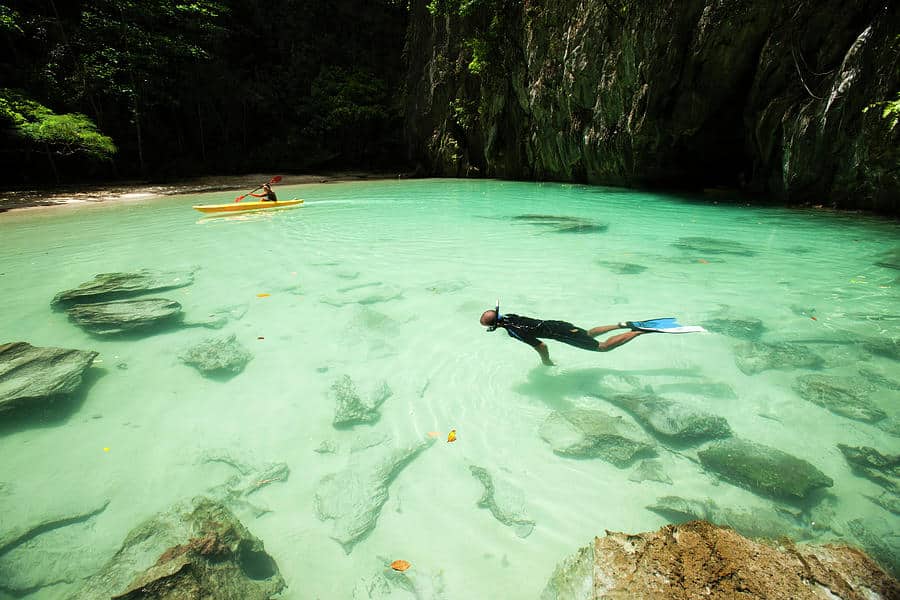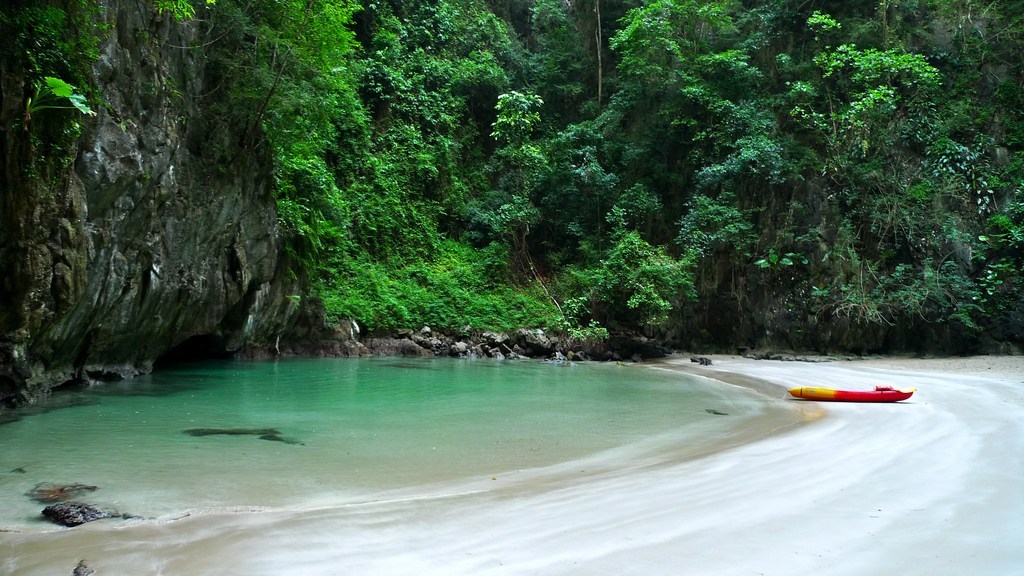 The authentic village vibe it retains is one of the astounding things about Koh Mook. There is a fishing village which begins on the eastern coast and spreads inland. Here are small stylish houses built along klongs with local shops selling Thai south food. It's no 7/11, what a beautiful improvement!
From there, you can explore the area along the small high concrete paths that wind around the Klongs. Motorbikes or bicycles are the best way to get around. This area reminds me of Bang Krachao, a small island in Bangkok. And you will cross the heart of this authentic fishing village if you go from Sivalai Beach to Charlie Beach or vice versa.
Big Cave is on the west coast of Koh Mook further north. Once it was lined with beautiful soft coral and was a perfect place to snorkel, but the reef is dead now. Locals believe it may be because of the heating of the water. Global warming 's sad effects.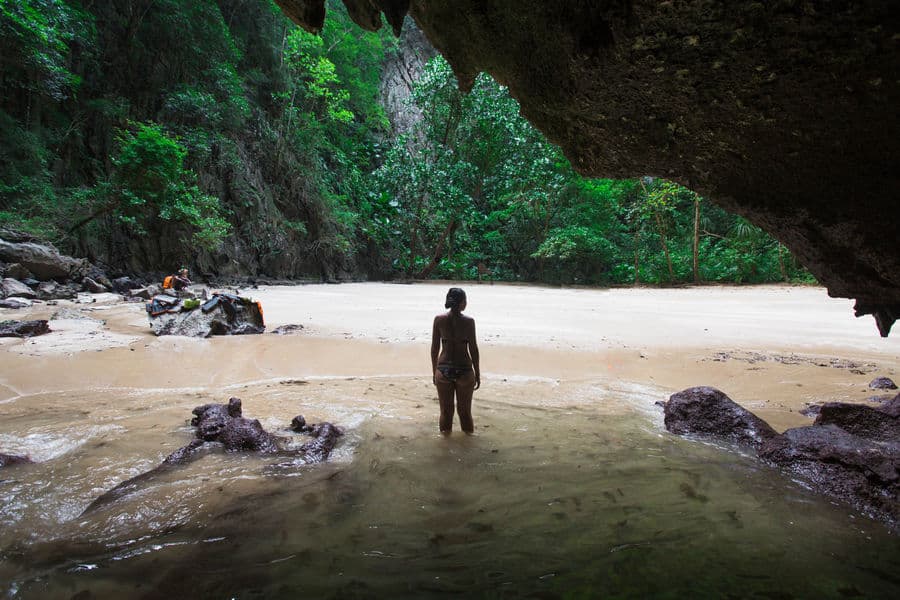 Charlie Beach (Haad Sai Yao)
South west of Koh Mook, Charlie Beach is about 30 minutes away from the main town by motorbike. At your arrival there is the abandoned Charlie Resort, cut off in 2008 by the Department of Thai National Parks. The resort is a little crazy these days, but you won't get too turned off that easily.
The best place to watch Koh Mook's sunset is probably Charlie Beach. Every afternoon on the island we arrived here. Be it sunset down on sand or head for the beer with a view to Charlie Bar at the end of the beach.
This white sand peninsula is one of the most beautiful beaches. To both the north and the south, there is a lovely white sandy beach with clear water. We stayed at Sivalai Beach Resort in one of the Beachfront Villas and loved to hang out by the beach all day long. And just enjoy the serenity of the whole place, and get lost in the dusk by the seaside.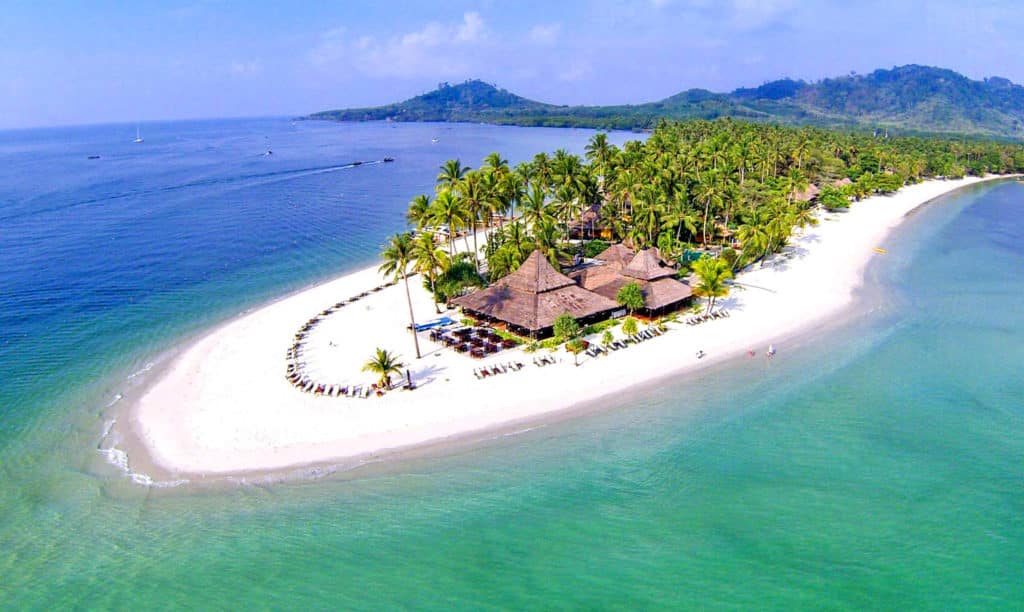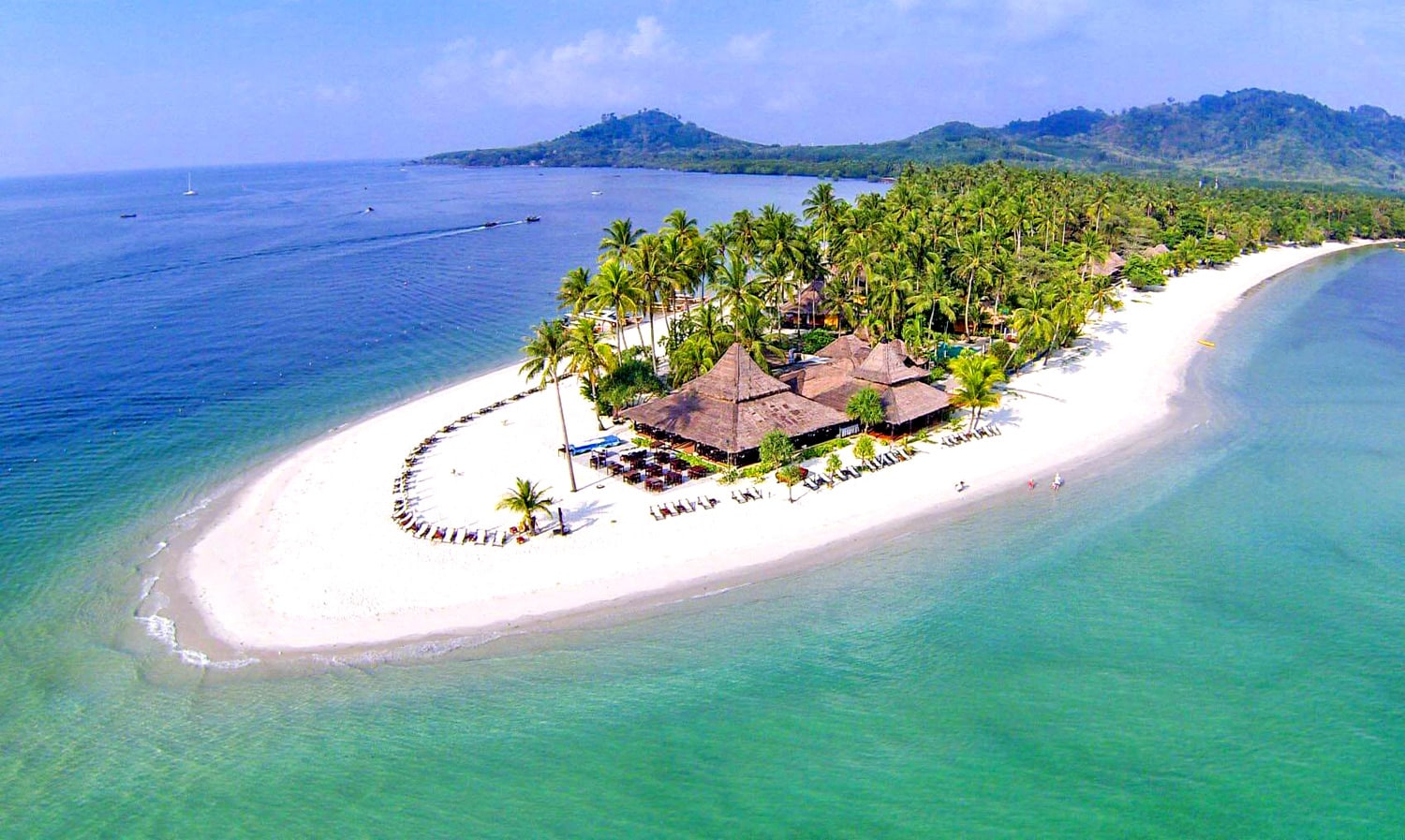 Many people are asking if they're going to Koh Kradan or Koh Mook. Do not see any of them? Koh Kradan is situated by longtail boat just 20 minutes west of Koh Mook. This makes the trip from Koh Mook very quick and certainly worth it.
The coral reef on the South Ao Nieng Beach in Koh Kradan is the best snorkeling I have ever experienced. And, in a few places, I was snorkeling!
Normally the boat driver can sell a second snorkeling spot on the east coast when you take a day trip. Unfortunately, since we ran out of time we didn't snorkel again. Sunrise Beach was also just great to chill out. It must be some of Thailand's most pure water and whiteest beaches! In the distance you can also get a nice view of the karst mountains to Trang. You may also visit Koh Ngai situated to the north of Koh Kradan a little bit further. The two islands are a perfect experience for the entire day.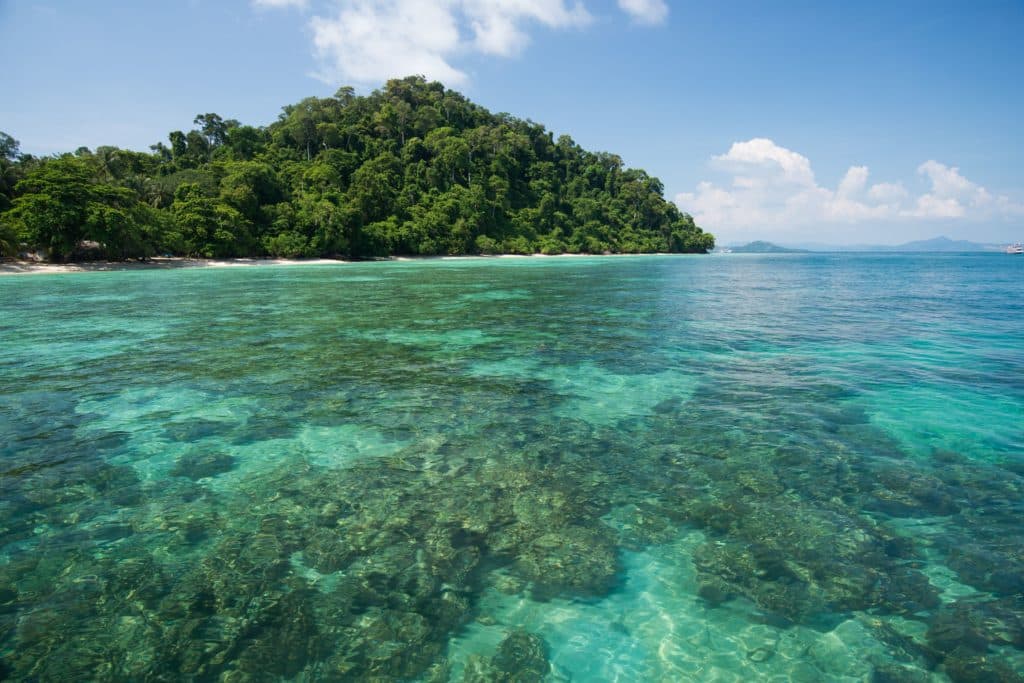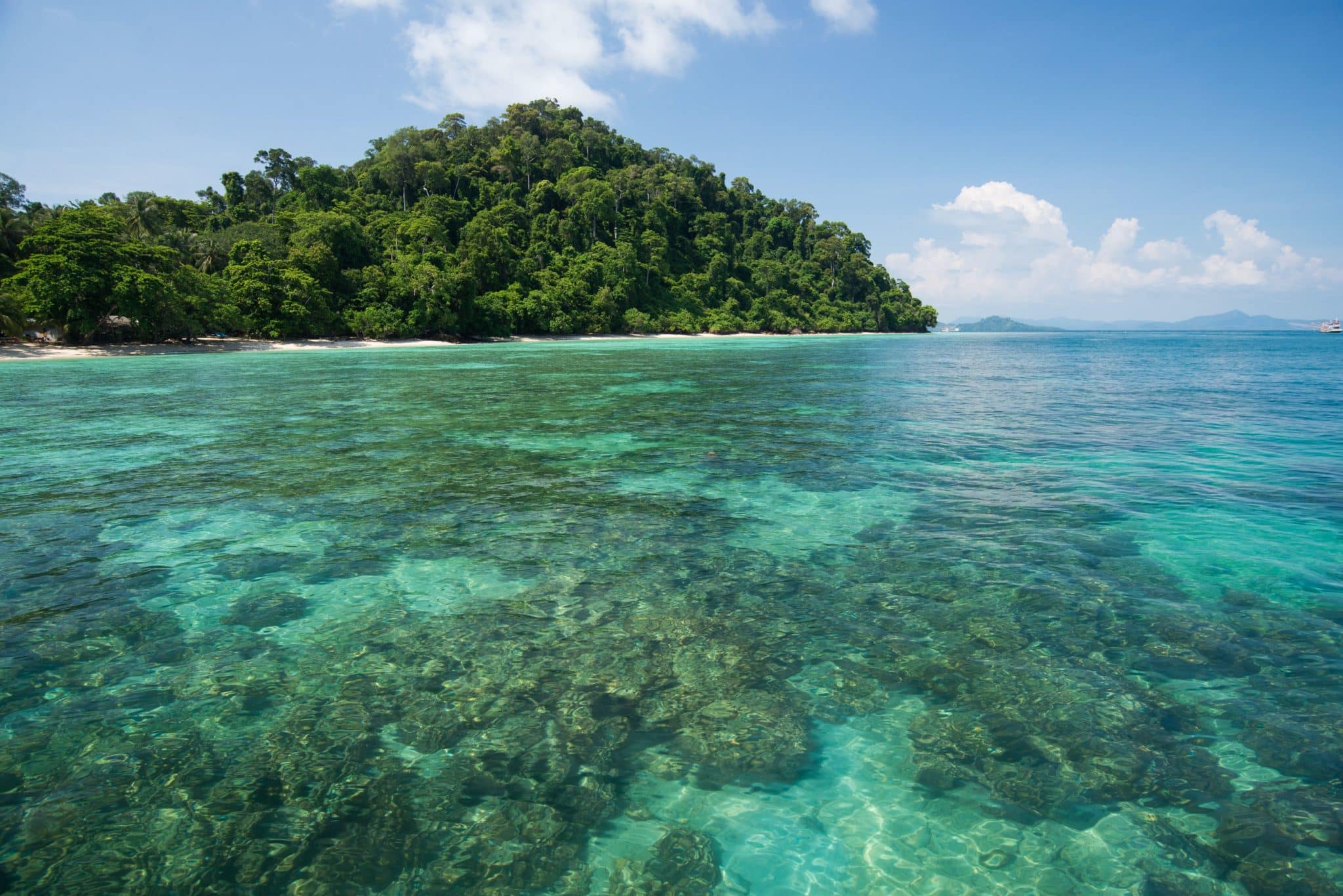 The island's ways and means
Notice that Koh Mook is not yet a major tourist destination. So on the island there aren't as many facilities as you can find elsewhere. Here are some tips on Koh Mook we learned:
Motorcycle hire-from the first shop to the right near the pier, we rented bikes for 250 THB per day + fuels. You need to sign an agreement to cover motorcycle expenses, but do not give your passport on, unless they require a deposit which most rental places do.
Cash – on Koh Mook at the minimum PK, there is one unusual ATM. In this scenario, you'll just not buy anything as much as you want, pay a 5% fee, and get the cash you spent. When you book a ride, move or hire a motorcycle with them you can waive the 5% fee. Otherwise the island has no ATMs.
7/11 – there are none, but life goes on, you will have to visit the local shop.
Hospital – in the main village, there is a medical facility that is Suitable for minor lesions such as motorcycle accidents. Any damage that threatens life or bones will have to be handled about 2 hours away in Trang town centre.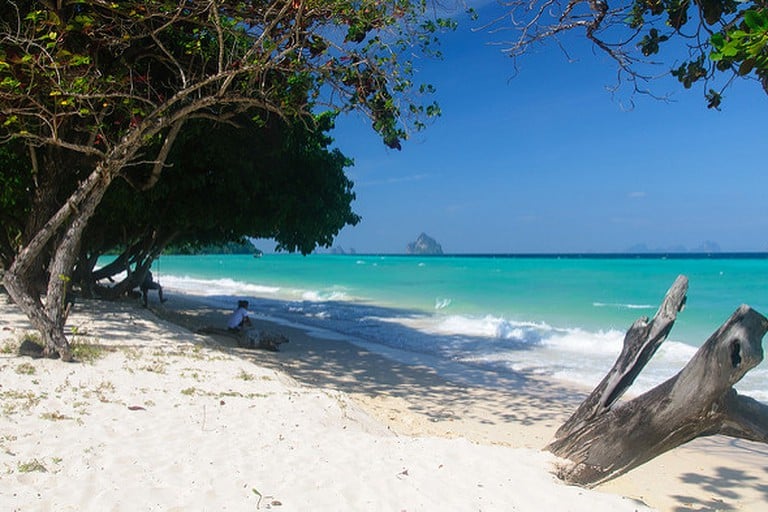 The flight time from Bangkok to Trang is about 1.5 hours and is three flights a day between Bangkok and Air Asia. Busses and trains are also available, but these can take up to one day.
The fastest path from Trang Airport to Koh Mook is to book a combined car and boat transfer (see tills and calendars here). From Trang airport to Koh Mook airport The flight departure of the van is well aligned with the daily flight from Bangkok by AirAsia. The entire ride to Koh Mook from Bangkok takes about 3-4 hours.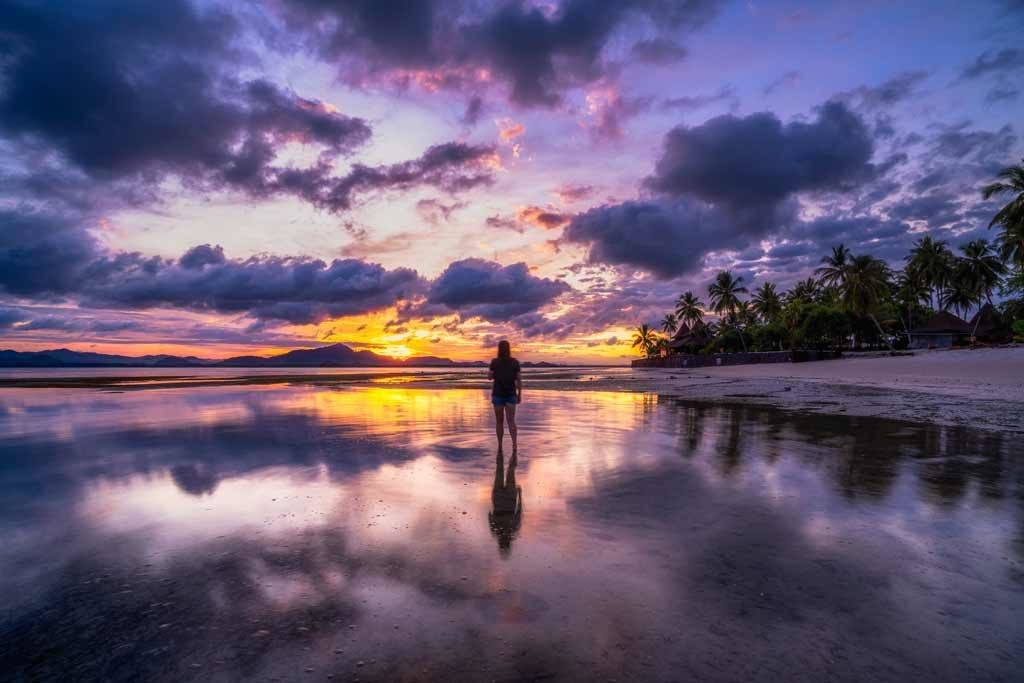 From Koh Lipe to Koh Mook you can find a comfortable speedboat, which takes about 2 hours for one journey, (see tickets and times here) and vice versa.
A boat and van transfers are needed to get from Koh Mook to the Trang Airport. All prices indicated are direct from the island to the airport for the combined boat / wagon package. From Koh Mook to Trang Airport the boat schedule as of 2019 is:
Depart 8am, arrive 9.30am – 350 THB per person
Depart 9am, arrive 10.30am – 500 THB per person
Depart 1pm, arrive 2.30pm (high season only)
Private transfers operate at any time requested for 1,450 THB per boat and car package. This works well if there are three or more in your group.
There are not quite as many resorts on Koh Mook as you may find on Koh Lanta or Phuket, however, here is a small selection to get you started, please check out our affiliated sponsors for booking: flights, transporation and accommodation.
We hope that these few trinkets of information has served you well, if anything is missing from our post, please do let us know! We would love to hear from you!
Safe travels! Buy the ticket and take a ride!