a sweet paradise of the South

Koh Lipe Thailand, a sweet paradise of the South
This Koh Lipe guide will give you a detailed understanding of the island including beaches, snorkeling spots, hotels, bars, and other fun things to do. I'll also give you some ideas for great day trips around the region like visiting Koh Adang and the other small islands nearby.
We've stayed on the island for more than one month cumulative over the past five years. It is probably one of the most visited Thai islands now. 
Notice that Koh Lipe's not an island with party life goers and hippies. It is a tropical island in the Andaman Sea where bright coral reefs and white sandy beaches are found. Meditation, yoga, and clean-ups are more interesting than cheap cocktails.
Over the past couple of years, the success of Koh Lipe has risen. We would say or recommend you to GO NOW before it's too late and it becomes another overdeveloped island like Koh Phi Phi if you're undecided whether to go or not.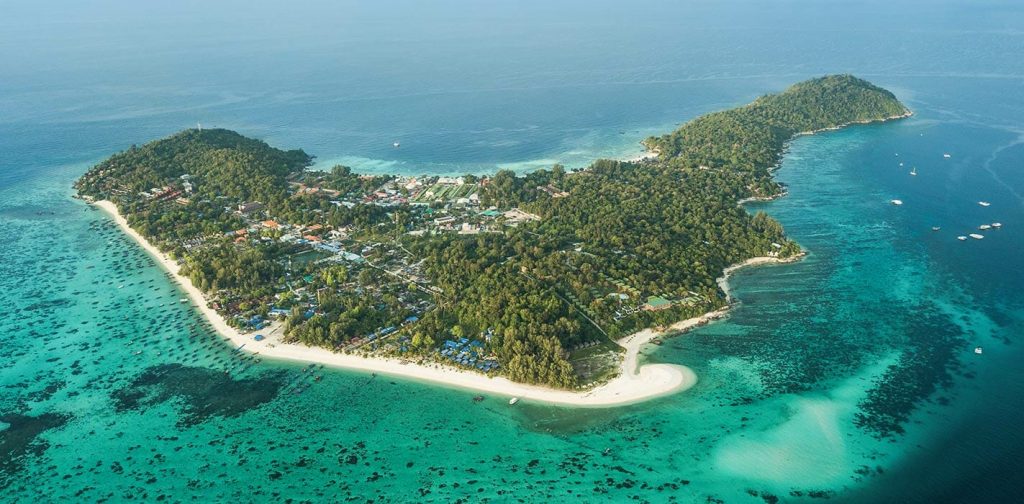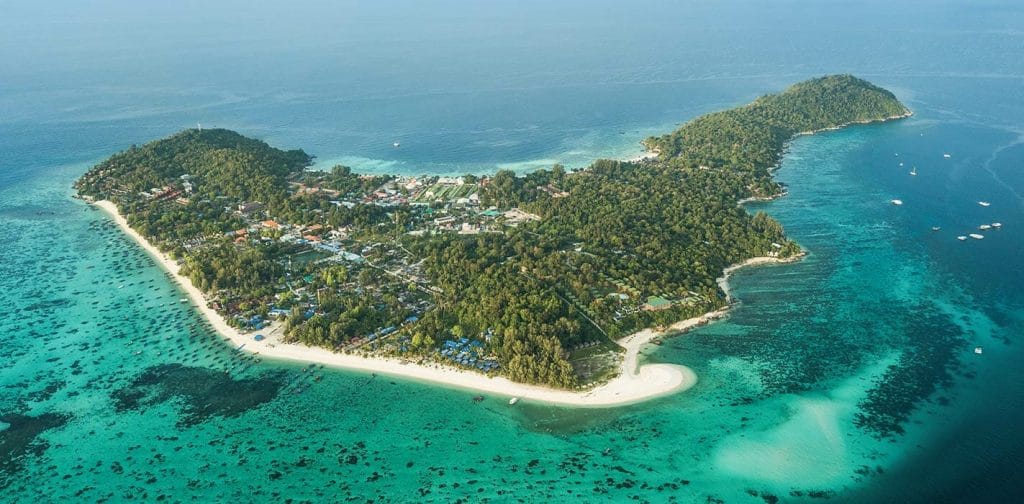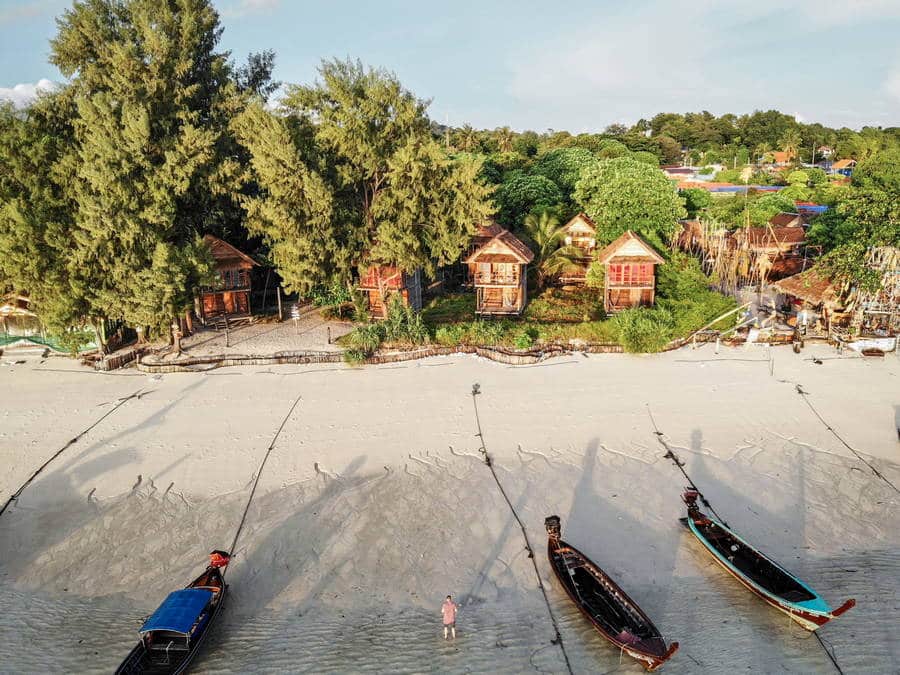 To the extreme south of Thailand, Koh Lipe is a remote island. It is approximately 80 kilometers from the coast of Satun and 35 kilometers from Langkawi, Malaysia.
Pak Bara, the closest point on the Thai continent, is where speedboats go to the island throughout the whole year.
Koh Lipe, which comprises several 51 reefs, is part of the National Park of the Tarutao Marine. Koh Adang, Koh Rawi, and Koh Tarutao are some of the other islands. You can also easily visit these.
How to get there? Here are the estimated fees for your budget:
Pak Bara Pier in the Satun Area is the nearest pier to Koh Lipe in Thailand. The island departs every day from there with four-speed boats (9:30 AM, 11:30 AM, 13:30 Noon, and 3:00 Noon) and one ferry (11:45 AM) It takes between 650 to 700 Bahts to fly from Pak Bara Pier to Koh Lipe and 90 minutes. You will be asked to pay the pier price of 20 Baht when you plan to board, which fee will not be included in the ticket.
Also, Koh Lipe forms part of Tarutao National Park, so the fee of 200 Baht must be paid upon arrival. The fee shall be valid for 7 days in Koh Lipe.
Ferries and speedboats will dock on an offshore floating pier. From there, you will need to get a taxi boat (longtail boat) to the beach. Depending on the tides, you will be dropped at a small floating pier, or you might need to walk on water. Be prepared, wear practical shoes or even better- flipflops!, and have all your stuff packed adequately. Some companies include the taxi boat on their ticket, others not, so be prepared to pay 50 baht for the ride.
Although we are not big city fans, the city of Bangkok has its ways of entertaining travelers. You should place your luggage and be happy for a long trip to Paradise when you are finished with all of the best stuff to do in Bangkok.
Transportation information
Koh Lipe is far from the major cities in Thailand which means, especially in high season (December through February) that you need to reserve your transportation in advance to guarantee your sitting.
You probably need to combine several transport modes, such as bus + ferry or flight + van + ferry. The good news is that most airlines, including companies, sell their combined tickets. You can book fare with anything, and the business sends you without any additional reservation or charges from point A to B. You just have to keep up with the instructions and always have your ticket with you. Check out 12goasia.com links on our website, also for hotel and accommodation bookings.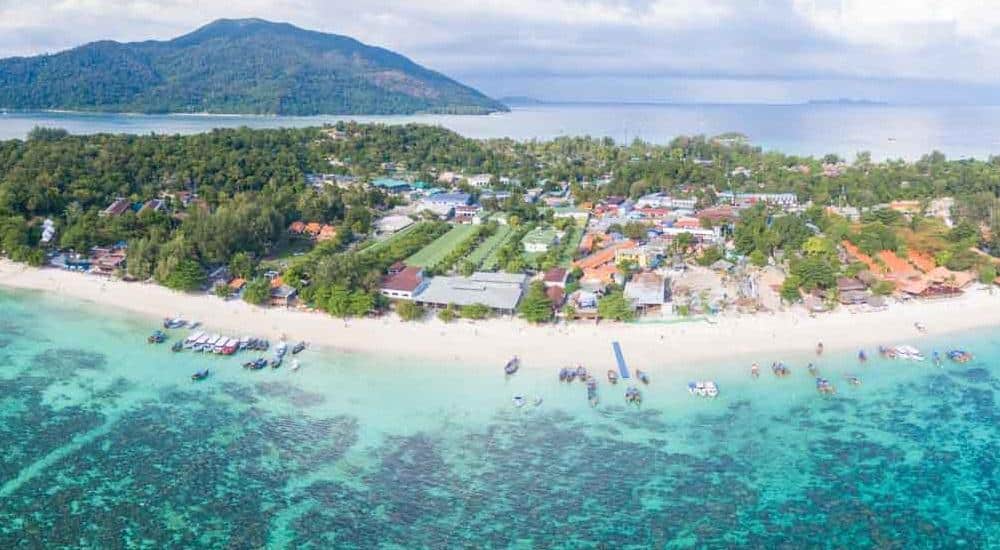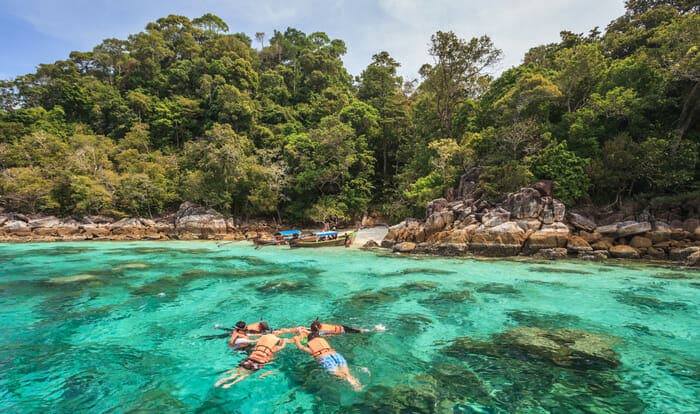 The flight from Bangkok + van+ ferry to Koh Lipe will take six to 9 hours no matter which airport you are flying from. Prices will differ a great deal but the price of the airport is always less costly than the price of the airport in Suvarnabhumi. In the high season, it gets more costly, so you plan ahead of time.
If flying out is impractical and out of your budget, it can be combined between bus and train+ferry from Bangkok to Koh Lipe. It takes approximately 15 hrs to travel from Bangkok's Hua Lamphong Station, 6 times a day, from 1:00 pm to 10:50 pm. Up to 1,800 baht can cost for the Bangkok – Hat Yai rail ticket. You can take a van + ferry to Koh Lipe from Hat Yai Station.
It is about 18 hours (14 hours by bus + 4 hours by van and ferry) to get to Koh Lipe from Bangkok. From 17:00 to 19:30 the bus stops and arrives the next morning at Hat Yai Bus Station. Approximately 1,000 baht costs the Bangkok-Hat Yai bus ticket. You will ride a bus to the pier and then the ferry to Koh Lipe from Hat Yai Bus station.
Going by land is a long journey from Bangkok to Koh Lipe, but can be the cheapest. It is good that combined train/bus + van + ferry tickets are available to buy. But the experience is worth a try, especially when you get to explore neighboring provinces in Thailand.
How can I get from Bangkok to Koh Lipe?
A combination of flight + bus/vans + ferry is the best and quickest way to travel from Bangkok to Koh Lipe. It may seem like a complicated route, but you can not, and you can plan your journey in two ways from Bangkok to Koh Lipe. Click the links here.
The first option is to reserve a flight to Hat Yai airport from any airport of Bangkok (Suvarnabhumi or Don Müng). Then from Hat Yai to Pak Bara Pier, you can get a car or bus accompanied by a ferry to Koh Lipe.
Please note to schedule this trip in advance from Hat Yai Airport to Koh Lipe so that you won't be delayed because the bus is fully packed or you can finally be charged for a taxi to the pier. Book your flight accordingly, take your baggage with you, find the bus stop and arrive at the ferry at least 30 minutes before departing the ferry.
The second option is for some Budget Airlines like AirAsia, Nok Air and Thai Lion Air to purchase a combined ticket. When booking your flight, choose Koh Lipe as your ultimate destination and the airline arranges all transport between Bangkok and Koh Lipe. The flight from Bangkok to Hat Yai, the pier truck, and the Koh Lipe ferry are included.
We 're still flying with the plane and we don't need to think individually, because the airline can take care of it if the flight is delayed. We think it's worth a rest even if the consolidated fare is a little more expensive than individual tickets.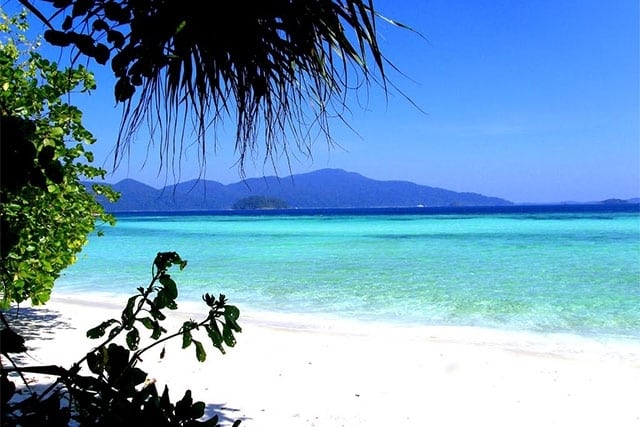 Because it's a tiny island, Koh Lipe has still a lot to offer by plenty of things to do. Here's a brief list of ten items we did in Koh Lipe in a week:
See Sunset Beach 's epic sunsets
Get thai massage or foot massage. Have a foot massage. For one hour, most places bill 200 THB.
Kayak to Koh Usan or Koh Kara from Sunrise Strand. Kayaks for 200 THB can be rented in an hour.
Snorkel the Sunset Beach coral reef
Eat at the Walking Path seafood bbq shops
Get a 2-for-1 Thaijito for a happy hour at Castaway Resort
Join a Sunrise Beach Meditation Session
Cross the island in about 45 minutes from Sunrise Beach to Sunset Shore.
What's the best visiting time?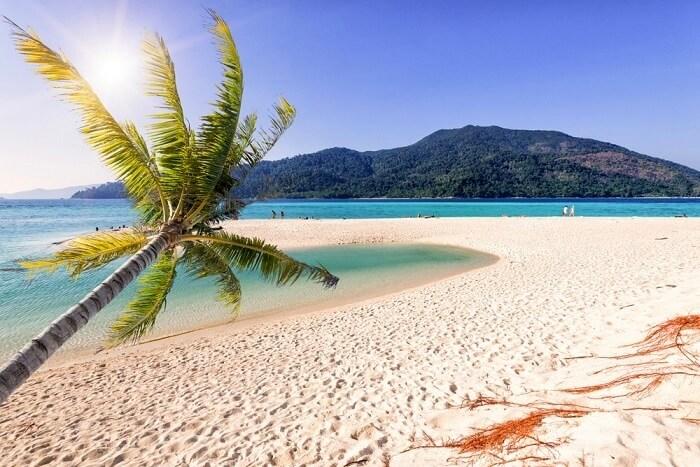 In the south of Thailand, there are two main seasons, which you must know:
From May to  October, rainy season. The low season is here. It will rain for hours a day throughout this period. Many hotels have cheaper rates for the low season, and many shops and bars are still closed. There are fewer tourists around. 
November-April is the Dry Season. It's also been a high season. Due to the COVID19 situation, there might have been some changes. The ambient temperature around 25 degrees Celcius is sunny almost every day with little or no rain. More visitors are accessible, so hotels charge high season prices that are double the low season.
Most of our trips to Koh Lipe were in the middle of October. The predicted weather showed every day rain and storms but most of us had sunny days. At night there have been occasionally thunderstorms that allow a cool shift while you want to sleep.
Mid to late October, we would say the best time to visit Koh Lipe. It can be fantastic weather, hotels cheaper and a lot fewer people. However, you run the risk of a little late start to the wet season.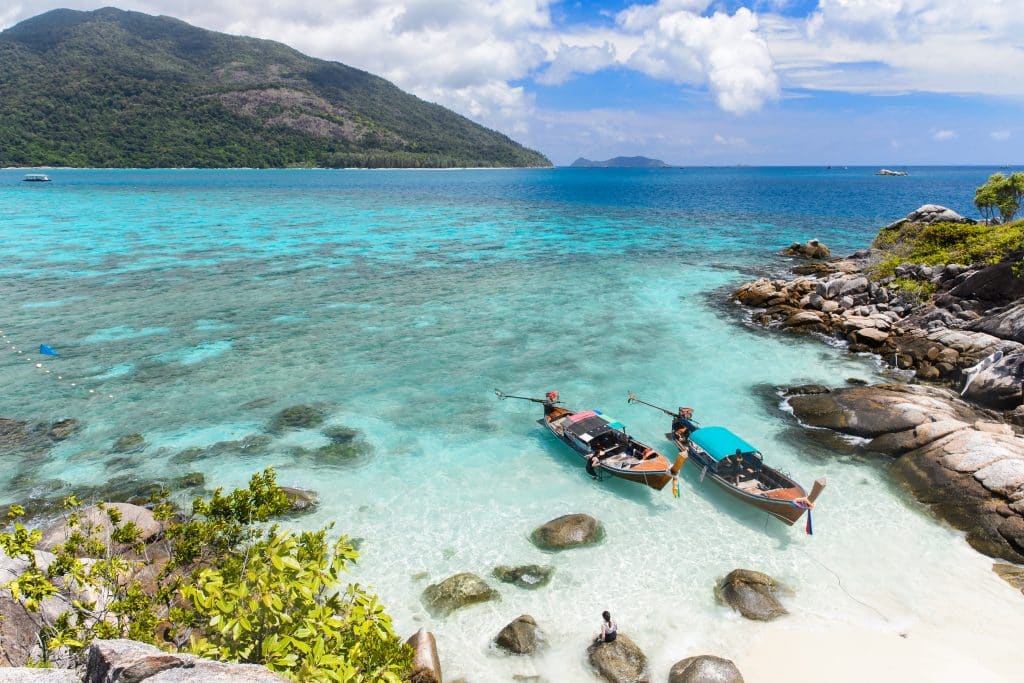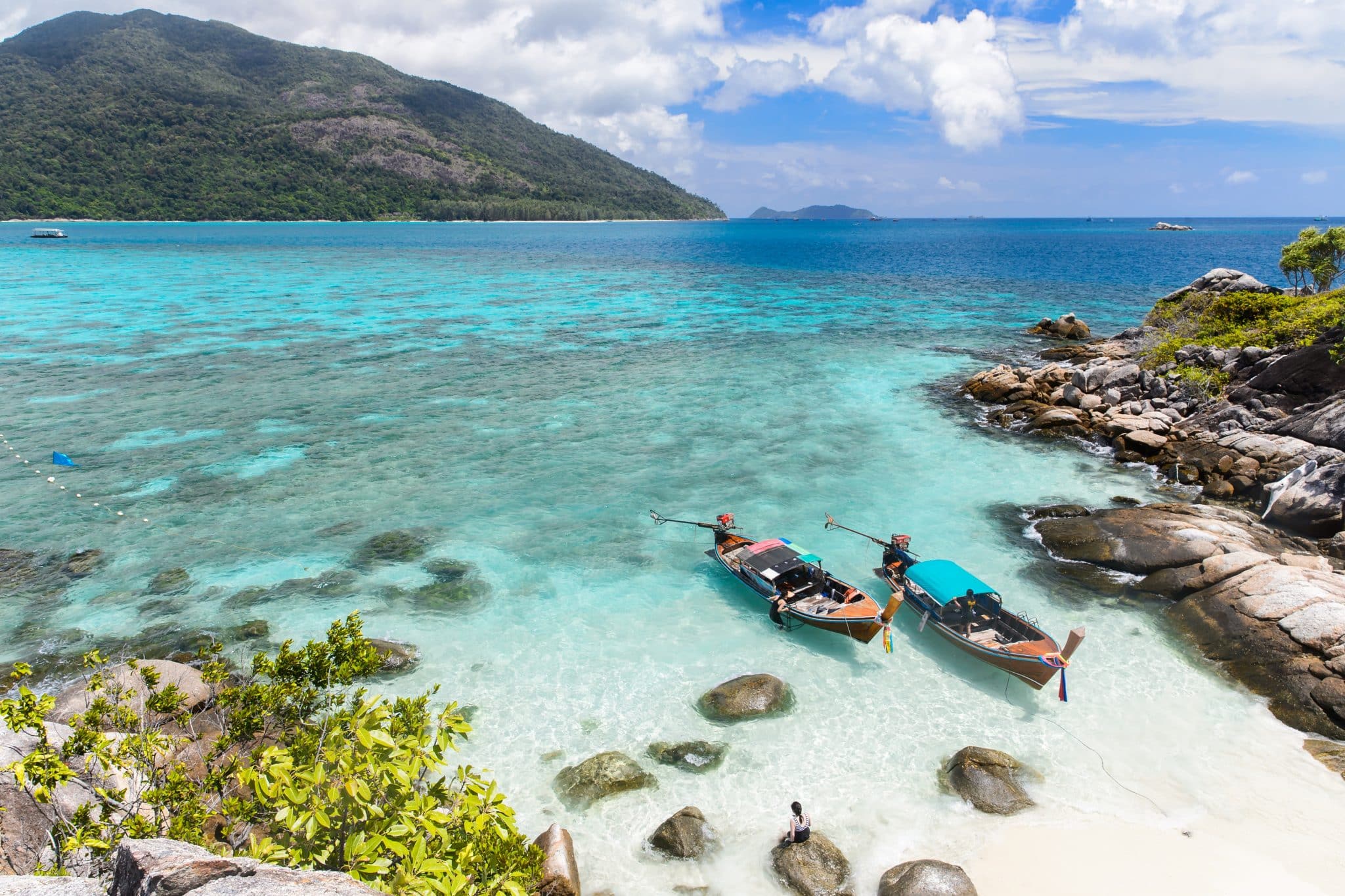 Inexpensive Accommodations
Koh Lipe budget hotels
On Koh Lipe along Walking Street, there are a few budget hostels and hotels. Try a fan hotel located halfway across the island from Sunrise to Sunset Beach in Corner Hostel from 600 THB. The street hostel is also around 100 m from the beginning of the Walking Street where sleeping accommodations start at 490 THB in the low season.
You 're all right to go and make a booking in the low season. However, we would recommend that all hotels on Koh Lipe be booked in advance during the high season. Hotels are reserved weeks in advance more often than not.
On Koh Lipe, there are several nice beach bungalows and luxury hotels. Indeed, I wrote this guide at Koh Lipe 's top 7 hotels. The three main beaches are available: Pattaya Beach, Sunrise Beach, and Sunset Beach, but a few are more remote around the island. Make sure you print out this and let us know the one you prefer.