Wondering what are the things that you can do if you are in a very short stay in a particular city or place of interest? Then Chiangmai in a day is all you have. Or, if you are already in city and or planning to come over to the Rose of the North, some things that need to reconsider. It is a perfect place to go even though it is considered the second-largest city in Thailand. For this reason as one of the main hotspots for tourists, travelers, and some local getaways and great finds are within reach.
Without further ado, let me share with you the main things that you should do or make your short stay worth your while. Hope this will help you guide and ensure you a nice and smooth journey.
Modern-day Chiang Mai has expanded altogether in all directions, but particularly to the east towards the Ping (Mae Nam Ping), where Chang Klan Rd, the famous Night Bazaar and therefore the bulk of Chiang Mai's hotels and guest houses are located. Loi Kroh Rd is the center of the city's nightlife. The locals say you haven't experienced this local gem until you've seen the view from Doi Suthep, eaten a bowl of Khao soi, purchase and help the area people through buying their handmade products in Hmong Hill Tribe right after the Queen's Garden.
Okay, sure….this is tourist nonsense, but Khao Soi, BoSang and Doi Suthep are significant cultural symbols for the northern people. Secondly, Ratchiangsaen Road hosts the key Sunday night walking street market from Tha Phae Gate to the famous Wat Phra Singh. Correspondingly, to most of the city dwellers from every metropolis which includes other locals from Bangkok, is to move and live in this "Rose of the North."
Got 24 hours? Chiangmai in a day?
Far more so than several of our city itineraries, this one-day Chiang Mai schedule features stops at ancient sights, busy markets, and several landmarks. Again you are going to cover a lot of ground, but you're not expecting to be able to see it all. Twenty-four hours in Chiang Mai might not give you the chance you need to wander.
Chiang Mai's historic hub is a walled city (the region is Chiang in the northern Thai dialect while Mai is modern, thus Chiang Mai or Modern Capital). Parts of the wall spanning to their restructuring a few decades ago remains at the gates and intersections, but of the rest, only the moat continues to remain.
Within and outside the existing city walls of Chiangmai, there are more than 30 temples dating back to the foundation of the Kingdom.  In some kind of mix of Burmese, Sri Lankan and Lanna Thai designs, crafted with exquisite wood carvings, Naga platforms, winged lion and celestial guards, gleaming parasols and pagodas adorned with gold filigree. The most notable of these is Wat Phrathat Doi Suthep, which adjoins the region 13km from the mountainside.
I was just mentioning the highlights of the city but here is a rundown of activities that you can do, especially when you don't have enough time: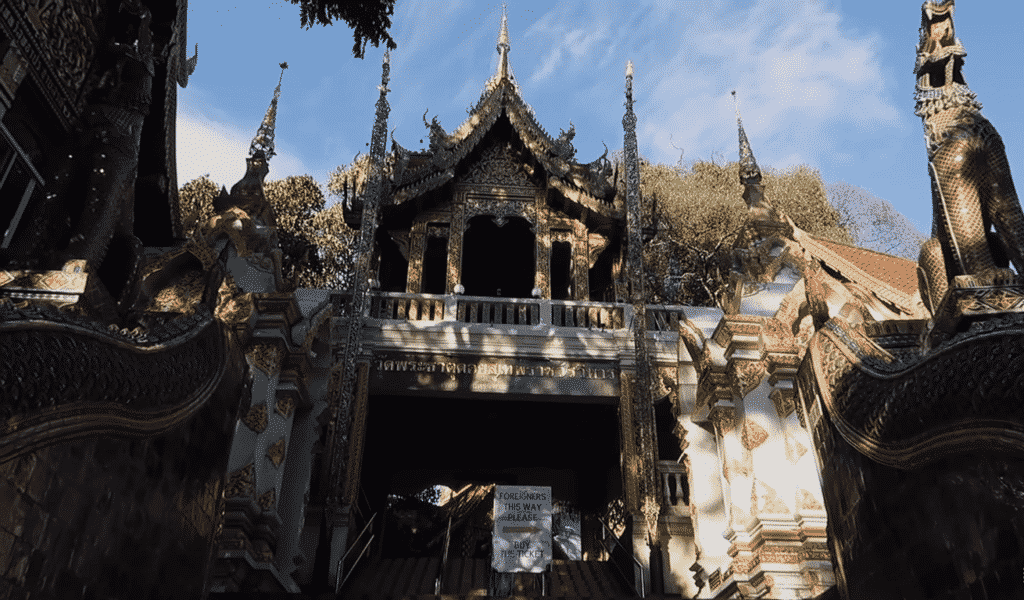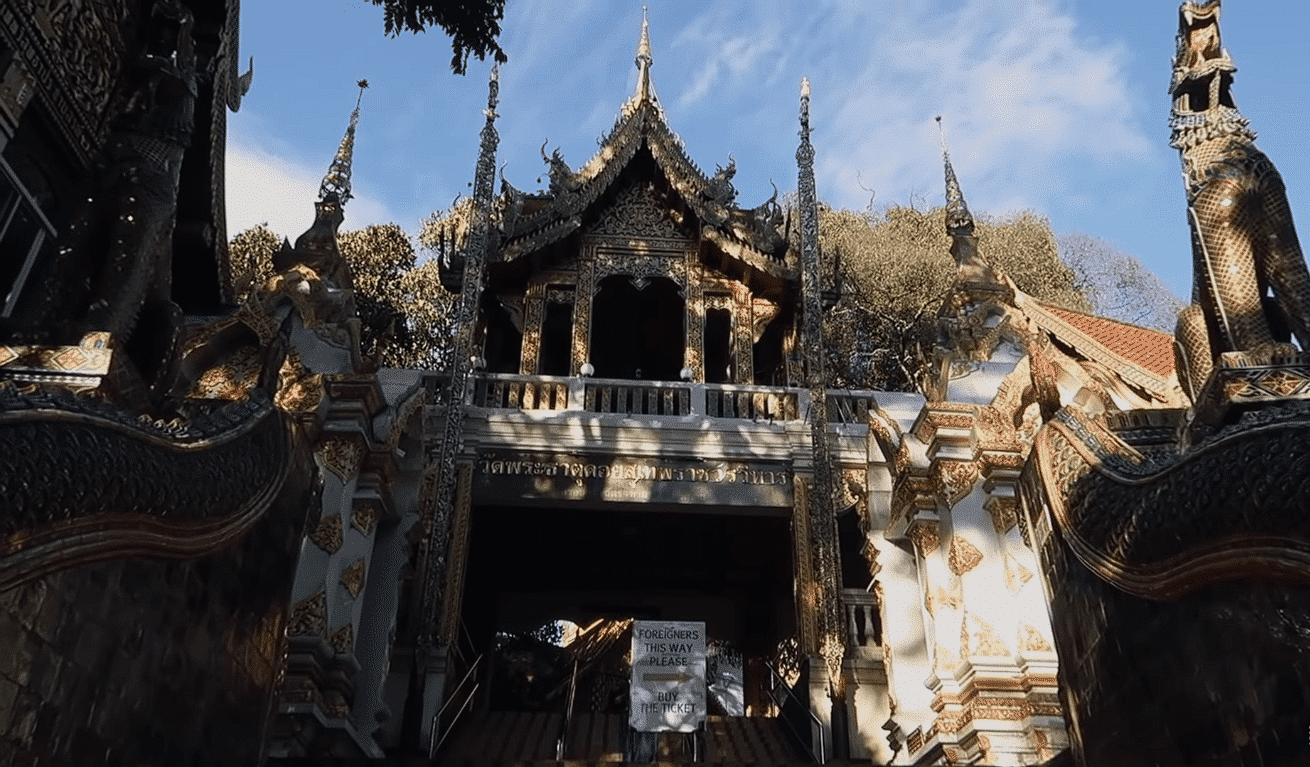 1)  To begin with your Chiangmai in a day itinerary, wake up as early as 7 or 8 am, take a tuktuk or even better have a GRAB application downloaded,(it is way cheaper and no hagging on the prices, you are given an exact amount) and head off to Warorot Market.  More FYI on the  Grab app, if you are alone, you can take the motorbike option. But if you have 2 or more people with you, get the car or the SUV, they also have the red songtaew available. You can find more information about the Warorot Market here.  After spending at least an hour or two, you can either take another transportation or even better walk to the next destination(s) which I will mention next.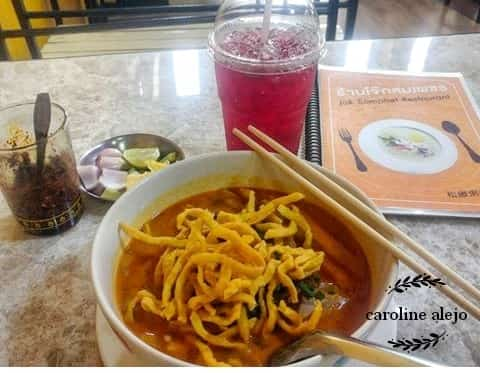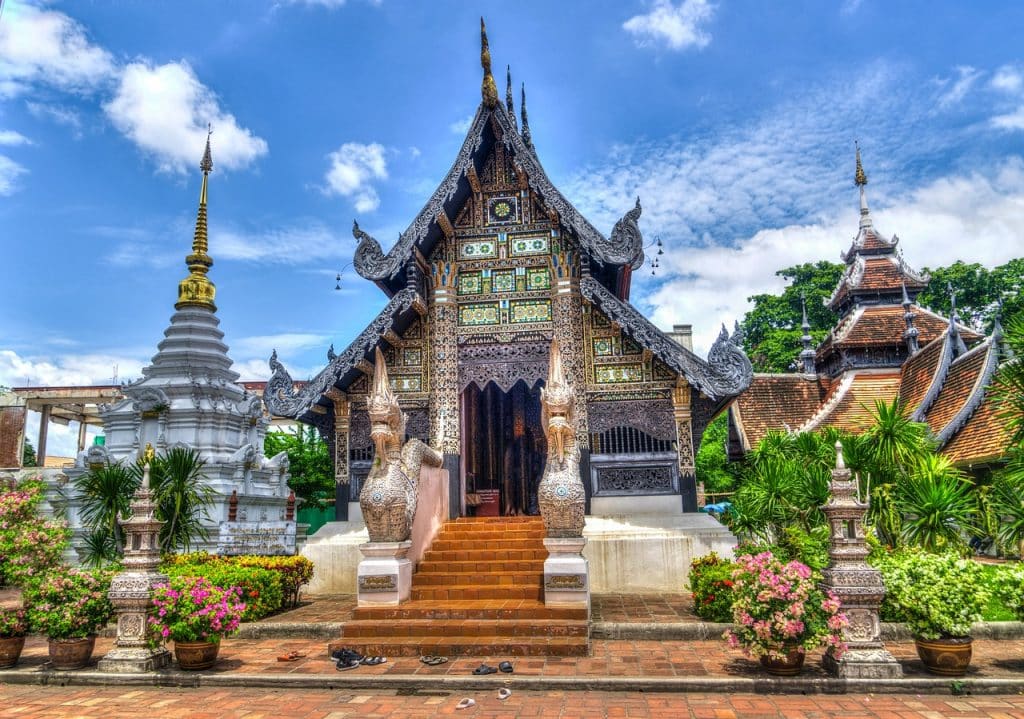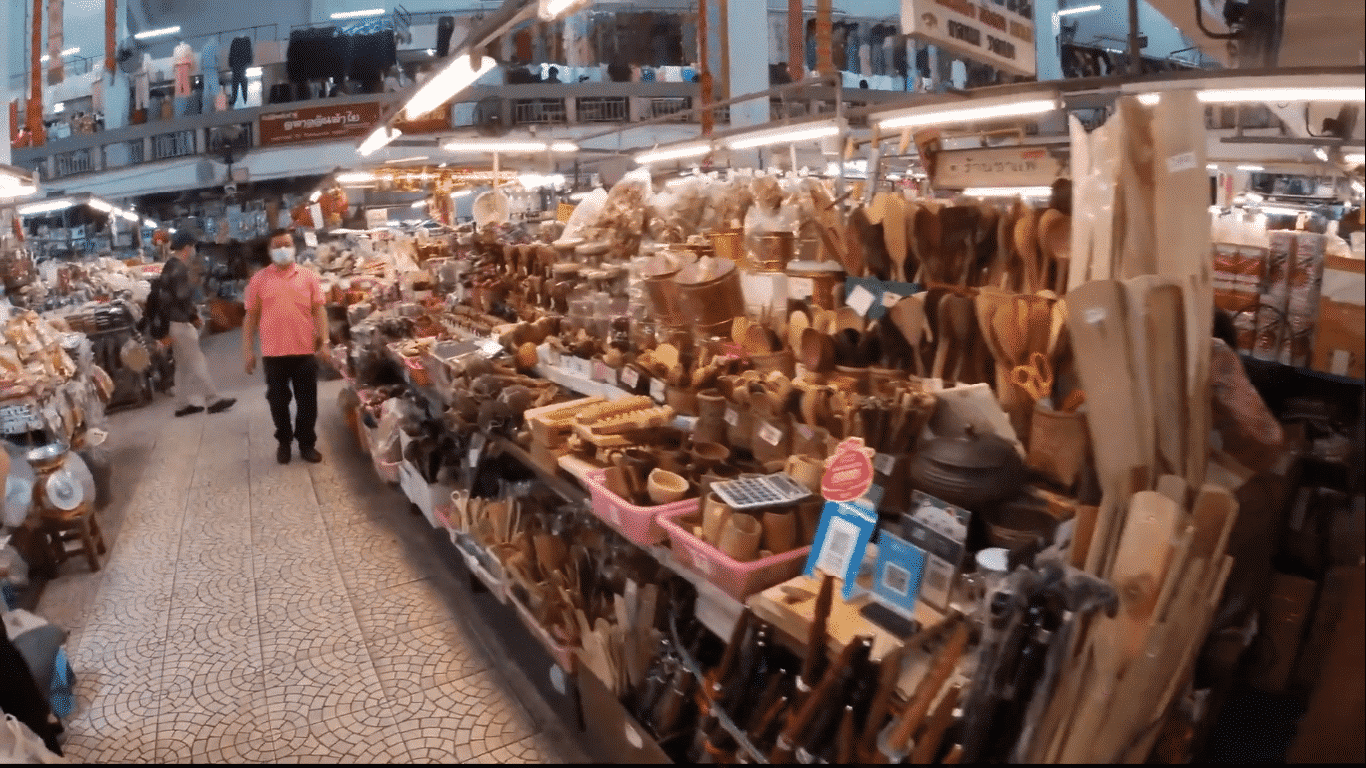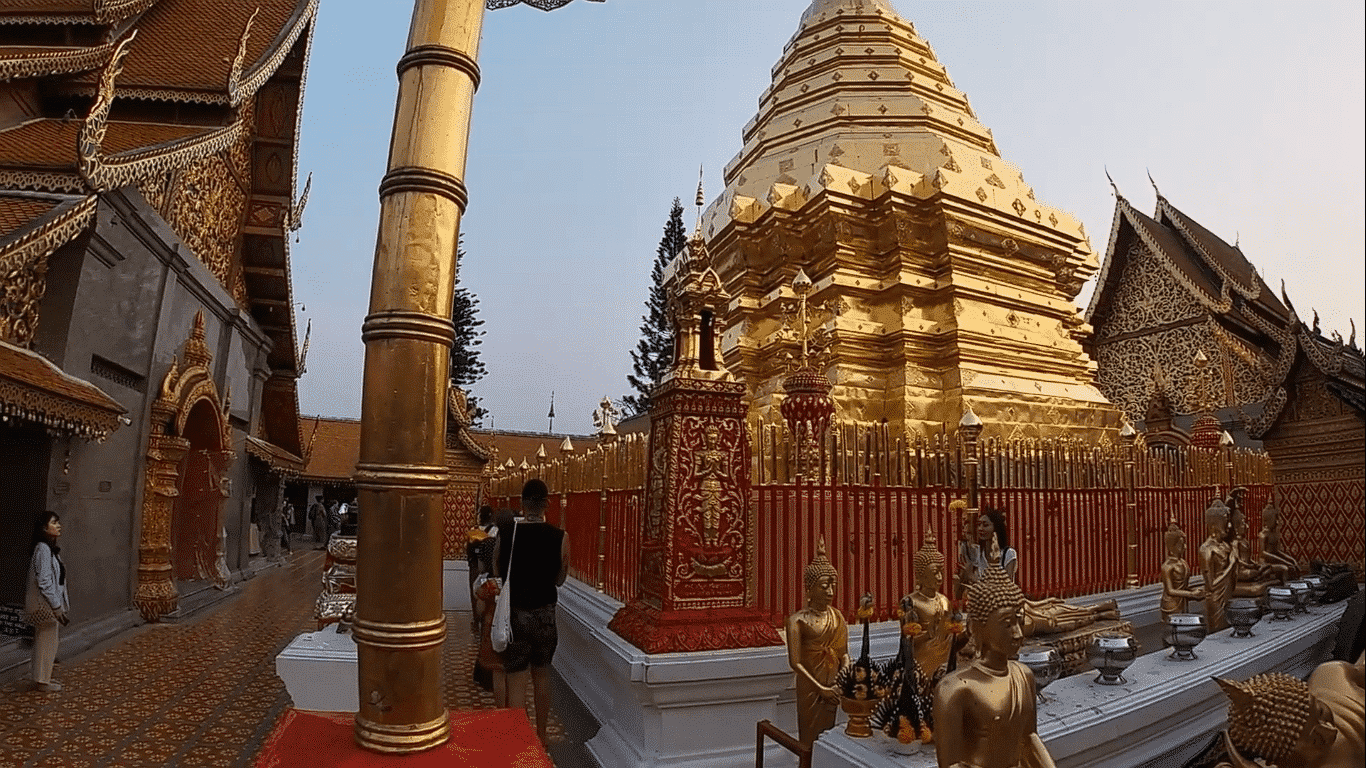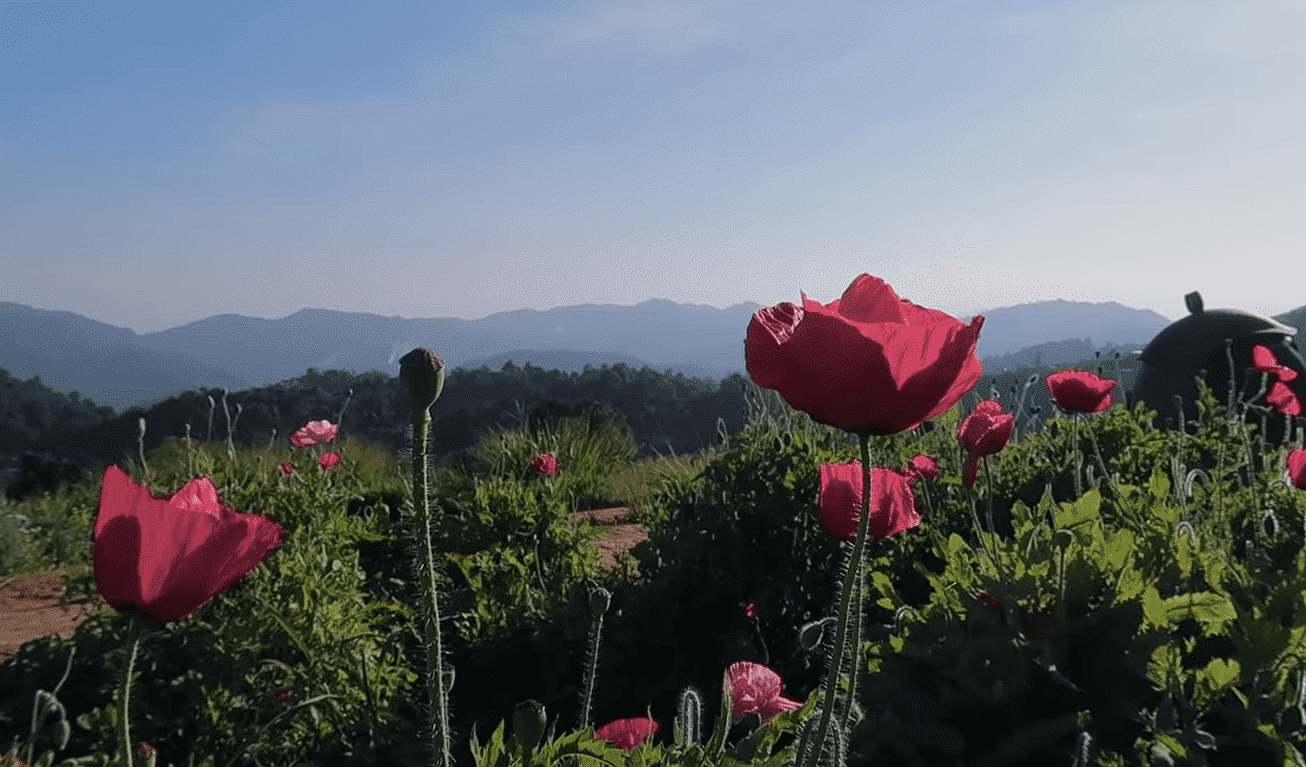 2) Pass through Thapae Gate and spend at least a few minutes to take photos and we have also attached a map here for your convenience.  When you are done, you have two options: turn right when you go out of the gate or go straight.  When you do turn right, walk towards all the way to Loco Elvis on your left and go straight to see the Three Kings Monument.  Along the way, there are plenty of temples to see and visit.  Since you only have a day to explore Chiangmai, you may have to pick and choose that is the closest before heading out to the mountains.
We will however, give you a run down of the temples with the map and information as soon as you clicked on the names. Here it is:
3) Shortly after on the suggested scheduled list before lunchtime, is to head out to the mountains.  Hail a red songtaew or again order a car from Grab to the Doi Suthep red songtaew station.  And have yourself dropped off at the first stop which is the Doi Suthep Temple. There you can spend at least an hour maximum to explore.

4) Next stop, you can have your quick lunch there as they have a variety of street foods that you can easily grab and enjoy. Or if you are not that hungry yet, you can go ahead further to the Hmong Hilltribe Village by taking another red songtaew. Hmong Hill tribe is a fascinating village to visit. We prefer to spend our time and money there to support the local community. You'd be glad you came for sure, as you marvel and appreciate the handcrafted products that were made by the hill tribes. They are quite a bargain, we must say and you will have plenty of things to choose from. And while you're there, you can have an authentic Khao Soi overlooking the mountains for a good view.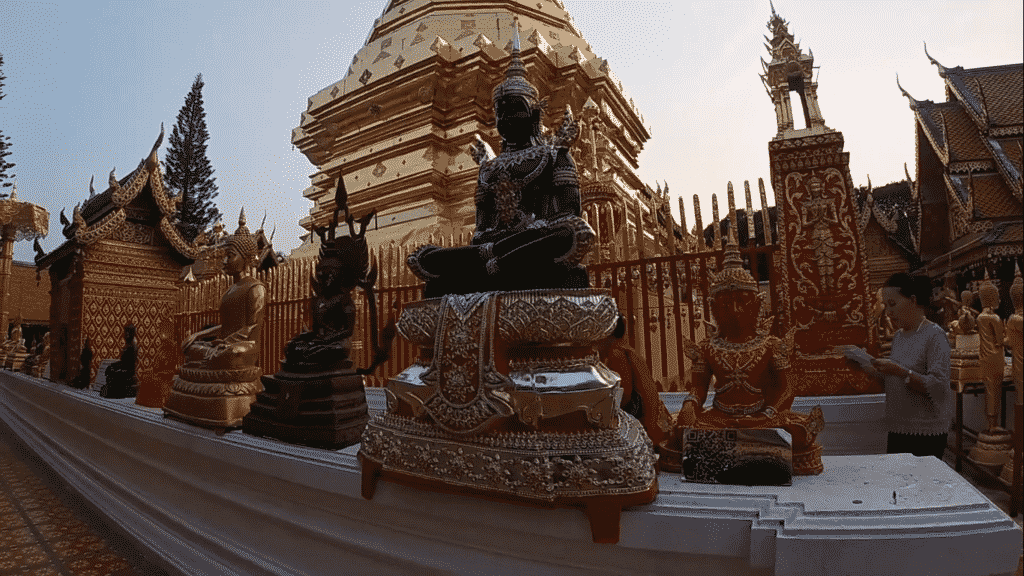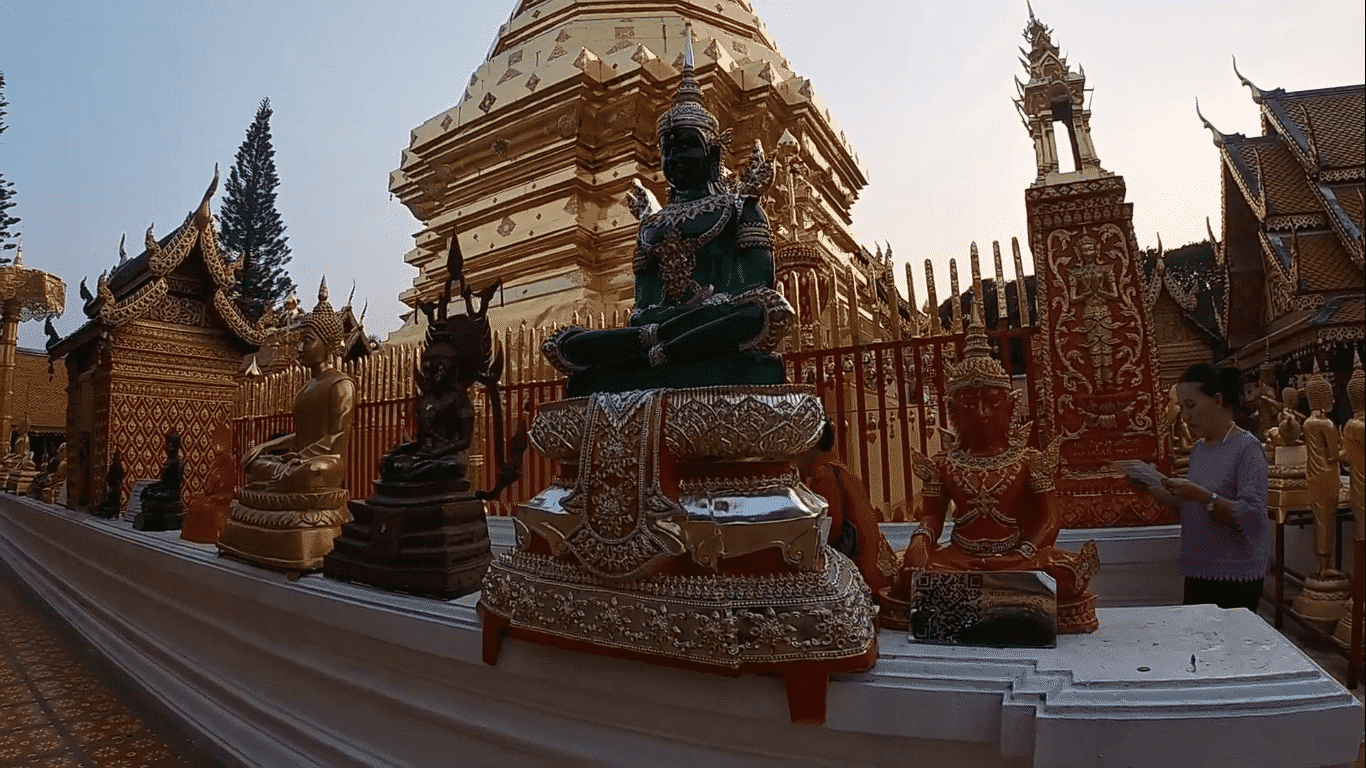 5) Finally, on your way back to the city and if you still have the energy and a hungry belly, you can definitely check out the Night Bazaars. There are at  least a few of them in that area, the Galare Night Bazaar and Anusarn Market to name a few.  They are open every night starting from 6 and closes around 10 or 11 pm.  You may want to have a good Thai massage for your aching shoulders, back and feet, and that area has plenty of massage/spa place at your service.
Some few things to mention
If you arrived on a weekend, you can definitely end your day at the Saturday Night Market or also called Wua Lai Walking Street Market.  And on Sundays, the Sunday Night Market as I have mentioned on the earlier post.  We hope that you find these tips helpful in your short trip here in Chiangmai!  Safe travels always!