Chiang mai Thailand to Bangkok

Chiang mai Thailand to Bangkok traveling notes
Chiang mai Thailand to Bangkok, these two are not far off from each other. To illustrate further, one for sure is, about mountainous scenery and temples as well as a second for street food and nightlife. Chiang mai and Bangkok are two of Thailand's most popular tourist cities, to say the least. Both of these are entailed stops on the popular banana Rotis and quick meals such as having a hot bowl of noodles (guay tiaw). Primarily which takes travelers through Thailand, Laos, Vietnam, and Cambodia.
Bangkok is the best place to launch your trip from its 17th busiest airport to another Asian country. Or enjoy the bountiful goodness of the sun and fun on the Thai islands. Although many people prefer to fly from the northern base of the capital of Chiang mai to this city, a train or a bus will save you time.
Much to our personal experiences on our travels, this is our notes taken from our mini-adventures. And one of them is traveling to Chiang mai Thailand to Bangkok and vis-a-vis.  
On the contrary, we know that there are a lot of travel books.magazines and even as easy as typing it on google on how to get to Bangkok from Chiang mai. And we are one of them! So let's get started, shall we?
Depending on your budget and the days left on your vacation, time off, or just because you are a lucky one, here are some of the few choices you can select.
This is from the bus station, is typically known to visitors as Arcade Bus Terminal 2. This bus terminal is located along Kaeo Narawat Road, Tambon Wat Ket, Amphoe Muaeng, Chiang mai. The newer Chiang mai Bus Terminal 3 is located just across from Chiang mai Bus Terminal 2. You can check with your grab application for easy access and no guessing of the rate of how much you are going to pay for the ride.
The information counter is conveniently located at the entrance to Chiang Mai Bus Terminal 2. Here you can find out more about the routes available at this bus station and the bus operators serving those destinations.

Opposite the information counter, you'll find the Tourist Police counter. The police speak good enough English and will be able to assist you in cases of emergency or reporting.
The ticket counters are located around a bus terminal and the seating area is surrounded by ticket counters. The bus from Chiang mai Thailand to Bangkok is the most common route at this bus station. A bus from Chiang Mai to Sukhothai is also available and Sukhothai Win Tour offers a bus from Chiang Mai to Phitsanulok. From Chiang Mai, Phetprasert goes to Udon Thani, Khon, Roi Et, and several others. The North and North-East provinces of Thailand are covered by Esan Tour.
You might want to take a look at Chiang Mai Bus Terminal 3 located directly across from this bus station unless you find a suitable bus and route service.  Many busses have moved to the new bus terminals, and you'll note that both busses will have different bus schedules with the same operator.
Where to get some cash/ATMs ( No exchange booth, however)
The bus arcade has several ATMs at Chiang Mai Bus Terminal 2. The bus terminal building has a variety of ATMs, and the bus station itself is another package. This is very convenient for tourists since the majority of ATMs of the various banks are open.
Hungry? Want something to have a quick bite or something to drink?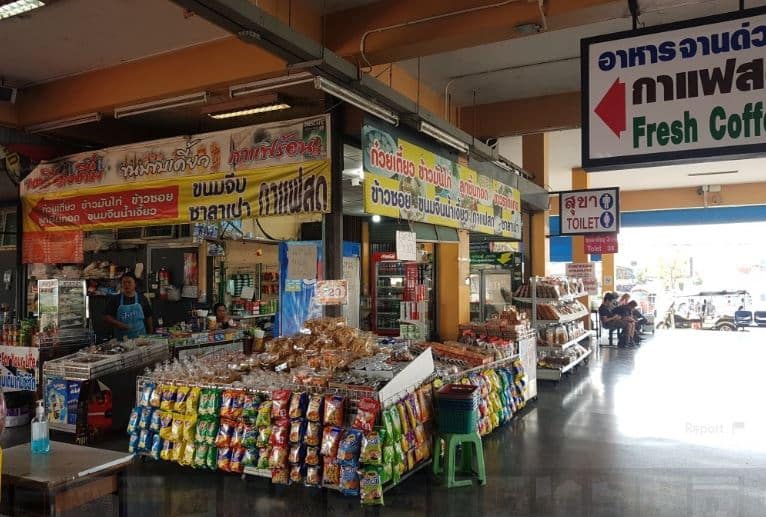 Chiang Mai Bus Station 2 has a range of minimarts. Another is in the main house, the other is by the bus platforms and the third another is next to the minivans. You may want to take a look close to the bus platforms, as newly baked goods are open. Also, there is a couple of 711s nearby the station if you don't fancy the minimart goods and you have some time left before you board.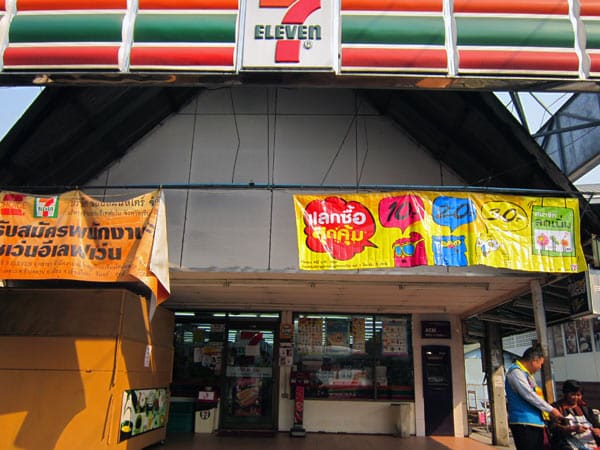 Need somewhere to take a load off? (no pun intended, where's the toilet, if you ask?)

Next to the ticket counters are toilets open. Next to the bus stand, there is a smaller one. As with other bus terminals, the toilet facilities must be used at a small cost of 3 THB.  So, prepare your coin purse ready. Furthermore, toilet paper is not given and must also be purchased. It is best to keep some toilet paper handy or disinfectant wipes.
After you bought your ticket and your snacks, now what?
The busses are situated next to Bus Station 2 in Arcade. Sitting is very restricted in this area, however. There's also a dry, stuffy waiting room. It is safer to wait for half an hour in the main building and take a bus to stop uncomfortable waiting. Or there is an option, you can go to Star Avenue Lifestyle and hang out there till it's your time to hop on the bus. There are plenty of shops open for you to spend your time and some free wifi.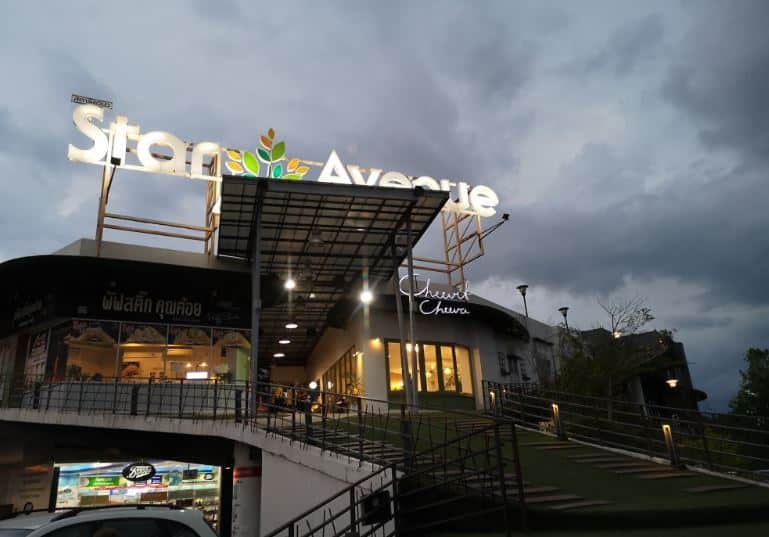 Here is the timetable with hours, dates, and prices at your convenience for the bus schedule: Chiang mai Thailand to Bangkok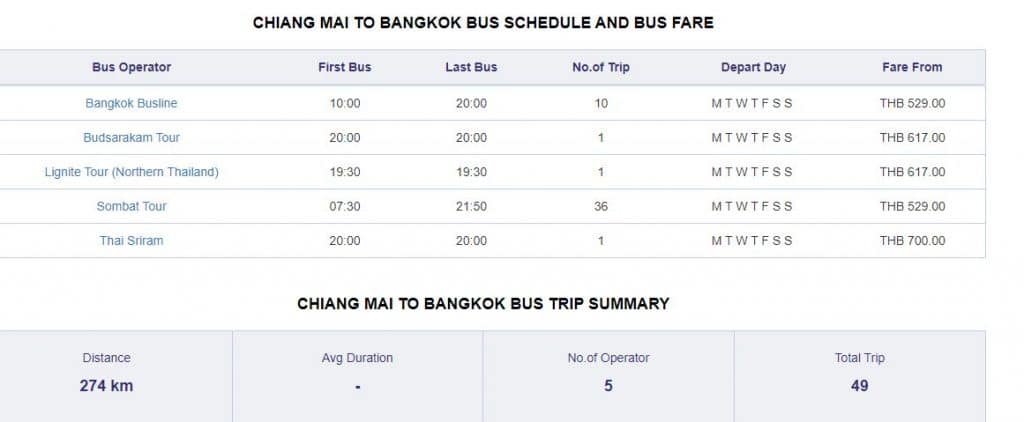 Traveling time for buses is around 9-10 hours depending on which bus company you are taking.  And drivers prefer to halt only once or twice in the evening, so optimize your bathroom breaks in case of hunger and carry your own snacks. Be particularly vigilant about a robbery on the bus, whether by fellow passengers or residents, while you are asleep. If there is a little relaxed splashing, pick a deluxe bus instead (starting at around 20 euros). You should book all rooms in your hotel or hostel. Don't forget your actual ticket because electronically nothing is done.  And if you lose it, they won't accept verbal tickets, just so you know – you will have to buy another ticket or you will lose another day for that if the journey is already fully booked.

Personally, to give you a hint: we prefer Nakchonair buses. They are quite comfortable, clean, lots of legroom and very reliable.  They would usually are fully booked, so make sure to be there ahead of time to buy your tickets. Nevertheless, you can also get them online or over the phone, easy-peasy.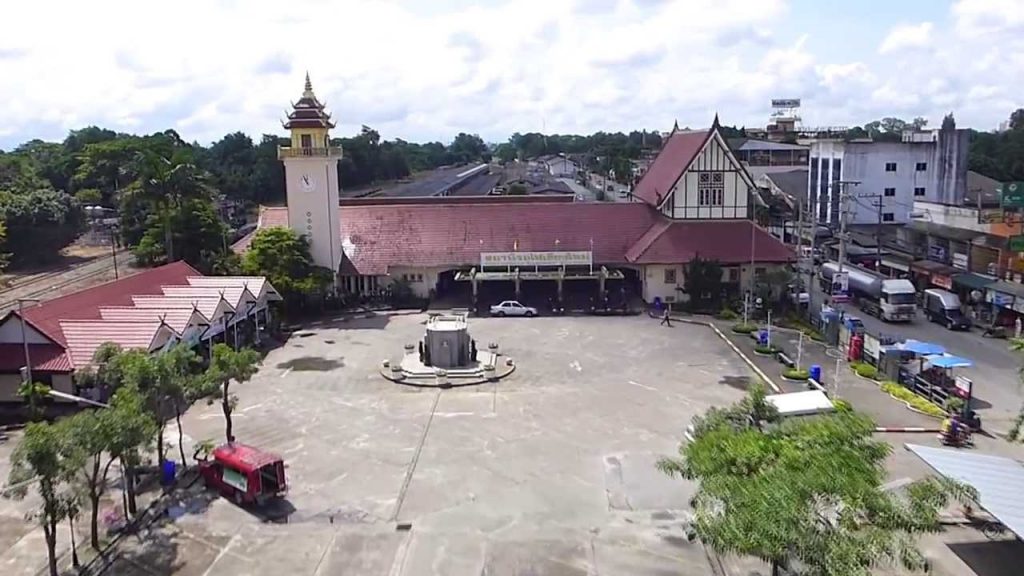 Rotfai or otherwise the Chiangmai Railway Station is located Wat Ket, Mueang Chiang Mai District, Chiang Mai 50000, Thailand. Chiang mai Thailand is one of the first and central stations in Chiang Mai province. This train station is a first-class station, and close to the east of the Ping River. On the contrary, 10 daily trains do not include the services to the East and Oriental Express.
We suggest to buy your ticket ahead of time and you have to purchase it personally at the train station.  Online ticketing is usually a pain in the arse and it is quite a hassle instead of conveniencem
Granted, the Thai State Railway (SRT), Thai Railway, and Thai Railways run 4 major rail lines in Thailand. Those are the northern, southern, northeastern, and eastern axes. Below is SRT train service: Northern Line – Chiang mai Thailand train Southern Line – Surat Thani and Hat Yai train to the northeast – Ubon Ratchathani trains and Aranjaprathet trains – Ubon Ratchathani train, Nong Khai train to the south.
When you arrive in Bangkok, which is situated in the middle of Thailand, all SRT Thailand train services meet. Hua Lamphong Railway Station is the main train station in Bangkok. The Bangkok to Chiang mai  Thailand train on the Northern Line is the most common train service in Thailand.
Additionally, the train from Bangkok to Surat Thani, Hat Yai, Phitsanulok, Hua Hin, and much more are also well-known in Thailand. You can search our guides for Thailand's famous railway routes. Thailand train tickets are available for online booking at BusOnlineTicket.com.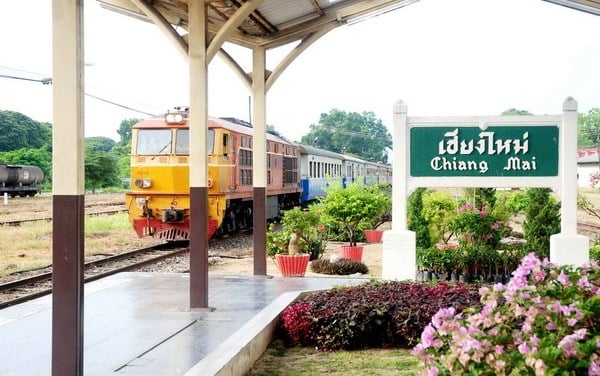 It can take about 11-14 hours from Bangkok to Chiang Mai and approximately 750 km. Many then prefer to take the train at night. The last stop on the North Line is Chiang Mai. The train passes Don Mueang, Ayutthaya, Phitsanulok, and several other stops along the way. The mountains of northern Thailand, therefore, give a spectacular view of the countryside, moving by train into Chiang Mai. Some travelers plan to take the train to Chiang Mai overnight because the day is a captivating sight when the morning arrives.

SRT Thailand Train Classes & Cabin Style Thai Railway gives the customer the option of three cabin classes – one, the second, and the third. The majority of trains in Thailand, irrespective of their cabin levels, are clean and follow European health and cleanliness standards.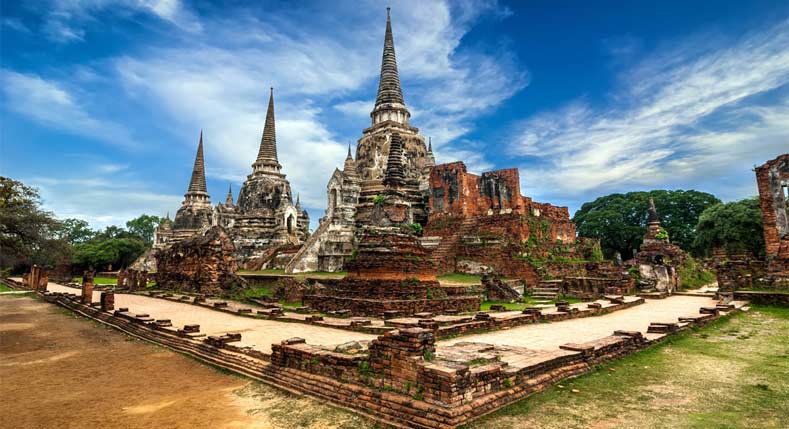 Train Ticket Classes for Thailand
All three types of cabins are designed to meet passengers' different travel needs. The first class is comfort-friendly and suitable for those who want more privacy. It provides First Class sleeping accommodation with lockable or air-conditioned quarters. It also has a comfortable sofa that transforms into a large bunk bed, a shared toilet shower, and a spacious baggage storage room. However, only selected trains to have this option available.

Air conditioning or a regular fan is available in second class trains. The sofa-bed is fitted, but it is free of the bolt. Some cabins of the second class have curtains over the cabins to give more protection to passengers while they are sleeping. Furthermore, passengers will be served with food menus by stewards on overnight trains. And on your respective seats, food can be served to passengers.
The cabin is primarily used for faster travel for third-class passengers. Only the third-class train has a fan seat. Tickets for the third class in contrast with first- and second-class are available at a lower price. Note, however, that a third-class seat for passengers is not guaranteed.
Thailand State Railways (SRT) Intercity services cover some of Bangkok's most common routes, including Bangkok to Chiang Mai, Surat Thani, and Hat Yai Trains. In Thailand, 1st and 2nd class sleeper trains are usually very common and often easy to sell.
Please book earlier than later, always a month ahead of time. Commuters can now book Thailand intercity train tickets online with 12GO.Asia.
Dining Coach on the train

Trains with express and special express normally have a dining coach to purchase food and beverages on-board for passengers. Train staff would pass through cabins of the first and second class to give passengers a menu. Various food and drink forms can be ordered from your menu. The breakfast price is approximately 100 baht and dinner at approximately 200 baht.

Passengers can also purchase food and snacks from several merchants who will go up the train to take off and take off the passengers when the trains arrive at another station. The cost could also be lower. If not, you can either prepare or buy your own food before boarding the train. Bring snacks especially if you are going on a long journey.
Where are the train stations located?

Bangkok has two major railway stations. Another is in Hua Lamphong, in the center of town and another is in Don Mueang near Don Mueang Airport (DMK Airport). The second is in the middle of town.

The public transport services provided in Bangkok such as the MRT and BTS Skytrain make Hua Lamphong Train Station easily available. Hua Lamphong Train Station is also linked via an underground track to Hua Lamphong MRT station to make passengers comfortable.

In the meantime, the train station of Don Mueang offers convenience for those traveling to Bangkok and wishes to ride on the train as the train station and the Airport of Don Mueang are located nearby.
Domestic Flights from Chiangmai to Bangkok
Some of Thailand's cities have a train. Just over 20 can be reached by plane. Air travel in Thailand is a perfect way to stop long journeys by bus or train. 
Nowadays, most travelers (even the locals) prefer to take flight rather than spending most of their time on the bus or the train.  That is, you don't have enough time or days left on your vacation or off days.
So from Chiangmai to Bangkok, it is quite easy.  There are several airlines that offer cheap prices and not as bad as compared to taking land trips.  Sometimes, the fraction of the cost is almost the same, or often not, cheaper than the bus or train.  You can check the following airlines on their websites, these are the following:
www.airasia.com
www.jetradar.com
www.nokair.com
If you plan ahead, at least two weeks prior to traveling to Bangkok, you can book in advance for a cheaper price. The international airport of Chiang Mai is serving Chiang Mai, Thailand's capital, Chiang Mai. It is a huge gateway to Northern Thailand and actually the country's fourth most busy airport.   The airport's address is on 60 Mahidol Rd, Mueang Chiang Mai District, Chiang Mai 50200, Thailand.
When is the right time to visit Bangkok from Chiangmai?
During the dry season, November to April is the perfect time to fly to Bangkok from Chiang Mai. In the summer, heavy rains (no, monsoons) in the entire country are usually afflicted by unpleasant travel, if not terrifying, not to mention any chances of visiting the temple and night markets when you arrive. It is also summer when the world is busy, and there will be complete busses, trains, and flights.

If you intend to travel to big festivals like Songkran or Loi Krathong, it would be best to book well in advance. You would also have to consider the moon phase if I do.

So, to recap– the traveling options for Bangkok is quite easy and hopefully no dreadful experiences from lack of a better word "information".  If you worry about not knowing the Thai language, don't fuss. Nowadays, most of the travel agencies or private transport such as Grab can speak and communicate in English very well. We hope, we have covered most of your questions regarding Chiangmai to Bangkok travel.  And if you have any suggestions, please feel free to email us and let us know about your experience!

Safe travels and keep it light and with love!